Kim Kardashian-West has been out of the spotlight since giving birth to son Saint early last month. But as she resurfaced on social media in a photo on sister Kourtney's Instagram page on Sunday (25 January), she appeared to have changed.
While the reality TV star looked svelte just weeks after giving birth to her second child, fans commented that her face looks almost unrecognisable. Kourtney posted the image featuring herself and her sister with the caption 'Studio hoes. #SWISH'. The sisters are seen dressed all in black, with Kim in the background, snapping a photo on her own phone.
Fans speculated that she may have had some work done during her time out of the public glare. "What's up with Kim's face?" wrote one person. Another commented: "Post Botox Kimmyyyy?????", while many speculated that fillers or Botox could be behind her changed appearance.
Some fans even questioned whether it was actually Kim in the picture. A second image showed Kylie Jenner and Kourtney striking a similar pose. Kim, who is known as the Selfie Queen has not posted any photos on her social media sites since giving birth on 5 December, and has only posted throwback photos on her paid for website.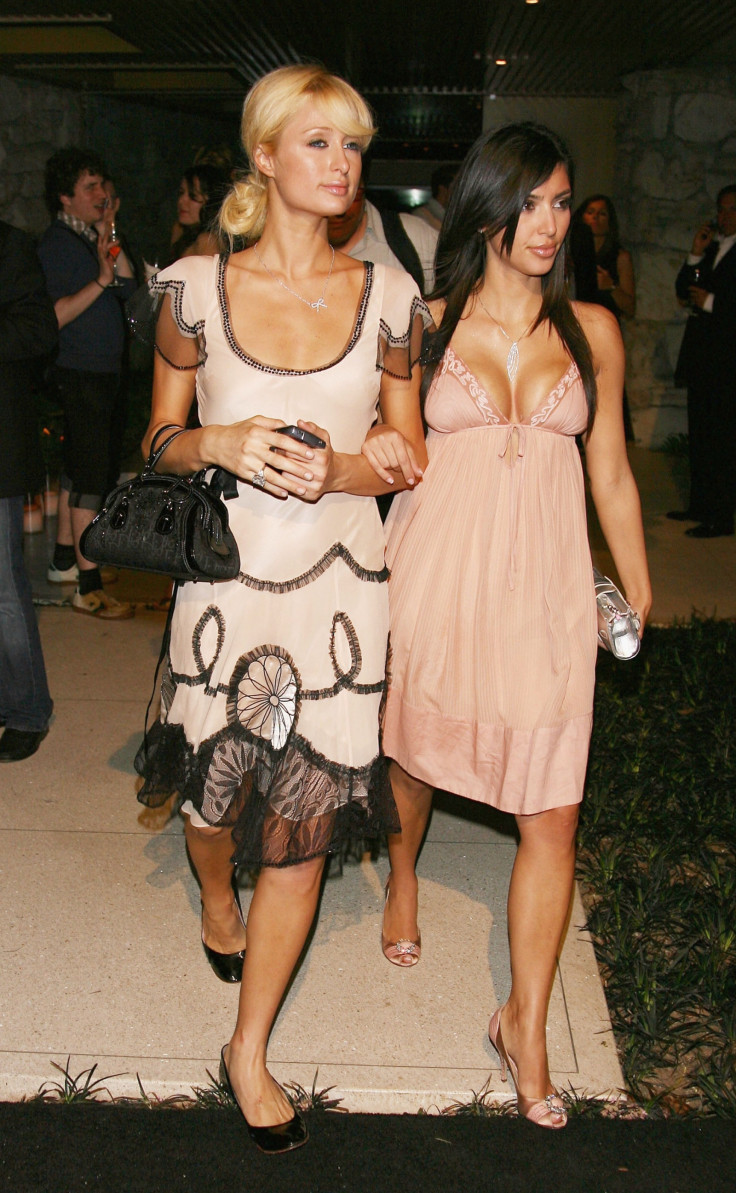 While her looks have evolved since she first came to public attention as a friend of socialite Paris Hilton, Kim previously hit out at suggestions she used fillers while pregnant. Responding to InTouch magazine's claims she had Botox fillers 'every three months' to maintain her 'signature look' she said: "'No I don't do fillers or Botox when pregnant like some tabloids are reporting, you would have to be really sick to endanger your child like that! Anyone who has been pregnant or gained weight knows your face totally changes! My nose gets bigger, cheeks fuller & my lips swell up."
However, in September 2000, Kim had a bad reaction to botox. Complaining about a procedure after visiting a Beverly Hills clinic she said: "The doctor did warn me about side effects from the botox, but I am feeling like my eyes are on fire."
Either way, the reality star had Twitter in a tizz over her ever-changing face. And you can bet there'll be many more selfies to come.