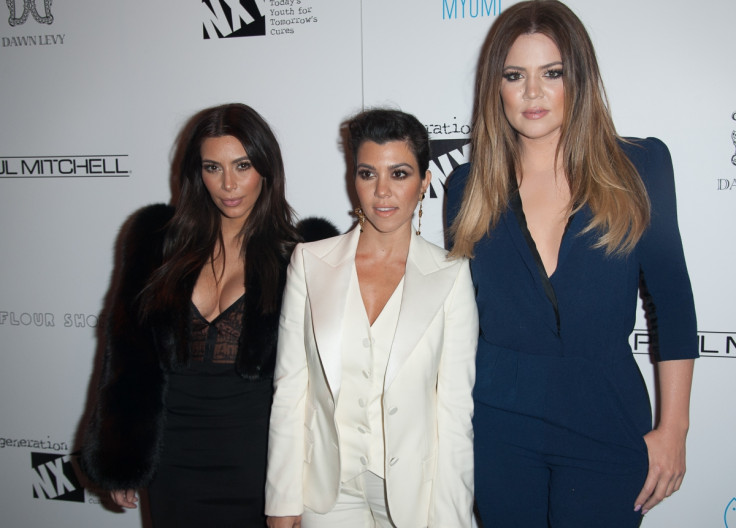 The Kardashian empire could take a major hit with sisters Kim, Khloe and Kourtney reportedly being sued for more than $180m (£126.4m). An investment firm are accusing the reality stars of refusing to promote their Kardashian Beauty range and therefore breaching the terms and conditions of their deal, according to reports.
The Keeping Up With The Kardashians stars partnered up with Boldface in 2012 to launch the Kardashian Beauty line, initially called Khroma Beauty, but the brand began losing business until investment company Hillair Capital Management bought it in 2014. According to TMZ, Hillair invested $10m into the company with Kourtney, 36, Kim, 35, and Khloe, 31, named co-owners.
In their lawsuit, Hillair claim the Kardashian sisters did not uphold their end of the contract and failed to thoroughly publicise Kardashian Beauty as was required per the terms of their deal. The company states in court documents: "The essence of the parties' bargain was that Hillair would put up millions of dollars to fund the continued distribution of the Kardashians' line, and the Kardashians would continue to be the faces of the line, and actively promote, market and support the line.
"The Kardashians immediately stopped marketing, promoting, and supporting the line and began courting new potential investors to buy out Hillair's stake. In short, the Kardashians wanted a better, more lucrative deal."
Hillair claim to have "agreed to put up millions of dollars to help the Kardashians salvage their struggling [line]" and accuse the TV stars of a breach of contract, fraud, deceit and negligent misrepresentation, to name a few.
Hillair, who have reportedly requested a jury trial, are asking that the Kardashians pay back the $10m the company invested into Kardashian Beauty plus the $180m it would have made in sales if the brand had been promoted adequately.