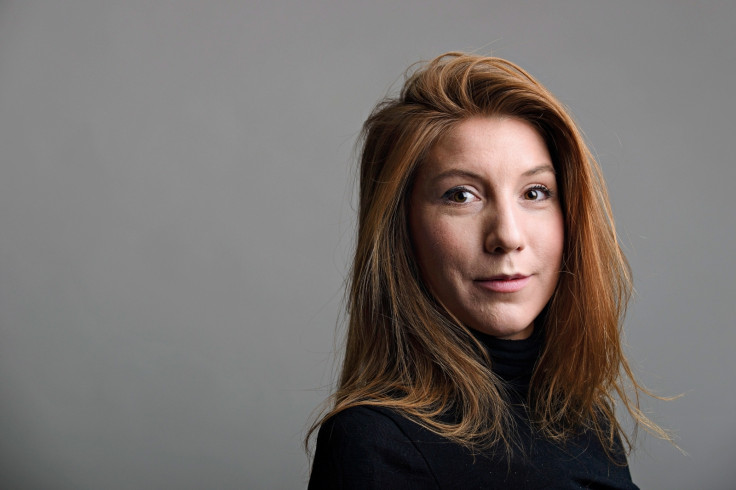 The headless body of a woman found in waters off Denmark is of missing journalist Kim Wall, Danish police have confirmed on Wednesday (23 August). The 30-year-old was last seen alive on August 10 when she took a submarine ride with the vessel's inventor, Peter Madsen.
"DNA match between torso and Kim Wall," the police said on Twitter, declining to comment further until a press briefing at 0700 GMT.
The development came after lead investigator Jens Moller Jensen said a day earlier that the body's arms, legs and head had "deliberately" been removed. He added that divers were still searching the area from where the torso was found in an effort to find other remains.
"We're dealing with a torso where arms, legs and head were cut off deliberately. The length of the torso doesn't speak against it being Kim Wall, but we still don't know," Moller had said.
Meanwhile, Madsen has been charged with Wall's manslaughter. Investigators believe the 46-year-old submarine builder deliberately sunk his NC3 Nautilus submarine, paid for by a crowdfunding campaign, off the Danish coast during his trip with Wall, who was writing a story about him and the vessel.
Madsen, who had to be rescued from the water, initially told police that Wall had got off the submarine at an island around three hours into their journey. But, later he changed his statement saying she had died in an accident on board the submarine and that he had buried her at sea.
Wall, a freelance journalist who had graduated from the Columbia Graduate School of Journalism, was reported missing by her boyfriend after she failed to return from her short work trip with Madsen.
The search operation started on 11 August. However, police got a major lead on 21 August after a cyclist in Copenhagen discovered a woman's torso by the river.
Madsen denies any wrongdoing.