Kings of Leon Cancel Entire US Tour but are 'Not Breaking Up'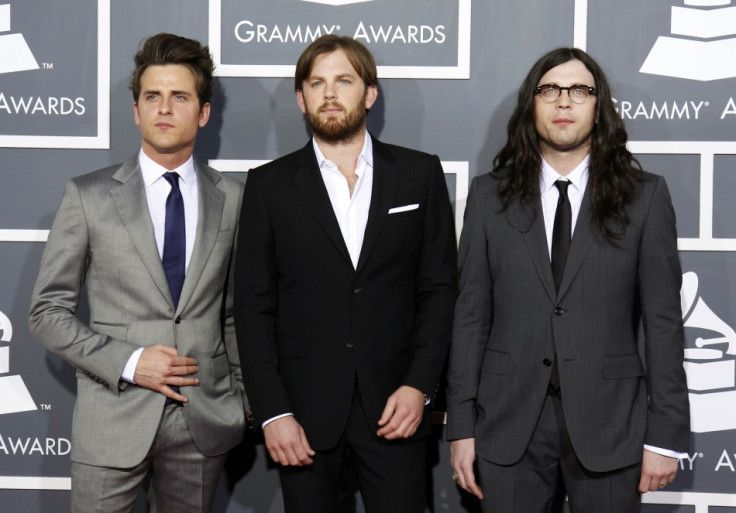 Kings Of Leon have announced that they have been forced to cancel their entire US Tour because of lead singer Caleb Followill's "vocal issues and exhaustion."
This news comes after the band cancelled two recent gigs, sparking rumours of a rift within the band.
The group cancelled a gig in Dallas, Texas Friday night after frontman Caleb Followill walked off stage.The singer had been complaining about voice problems throughout the band's set at the Gexa Energy Pavilion.
"I'm trying my best to sing but I haven't got a voice, I've got nothing here," he said, reported Gigwise.
After the gig Jared tweeted: "Dallas, I cannot begin to tell you how sorry I am. There are internal sicknesses and problems that have needed to be addressed."
He added: "I love our fans so much. I know you guys aren't stupid. There are problems in our band bigger than not drinking enough Gatorade."
Previously, Kings of Leon walked off stage at an outdoor gig in St Louis on July 23 after a pigeon relieved itself on bassist Jared Followill's head.
Since then MTV reports, KOL have released a statement, confirming that all further gigs will also be cancelled, saying: "We are so sorry to say Kings Of Leon are cancelling their entire US tour due to Caleb Followill suffering from vocal issues and exhaustion."
It added: "The band are devastated but in order to give their fans the shows they deserve, they need to take this break."
Caleb's brotherJared later took to Twitter to express his sadness over the cancelled tour dates, claiming:
"Utterly depressed. It's completely out of my hands. Family has to come 1st. If bass solos & backing vocals were more popular, I'd be there."
Knowing that this cancellation would do nothing but spur rumours of a band break up further, Drummer Nathan also tweeted:
"So sorry 4 all the fans. We just need some rest. Thanks 4 understanding. WE ARE NOT BREAKING UP!"
Kings of Leon have released five studio albums, the fourth of which - Only by the Night - was platinum selling
The band are to return to the road in Vancouver, Canada, on 28 September. The cancelled shows will not be rescheduled.
© Copyright IBTimes 2023. All rights reserved.