Police in Thailand have released a CCTV image of the main suspect in the investigation into the double-murder of British backpackers David Miller and Hannah Witheridge in Koh Tao.
A murder inquiry was launched on Monday after the 24 and 23-year-olds were found dead with severe head wounds on a beach on the holiday island at 11am local time.
Investigators found a bloodied hoe nearby, which they believe caused the pair's "gruesome" injuries.
Thai authorities had been searching for a British acquaintance of the pair in relation to the killings but it is thought he sailed from the island before police closed the ports at the popular tourist destination.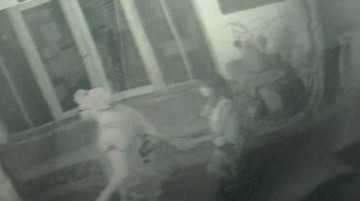 However, local reports have since claimed they have called off their search for the Brit, who had been travelling with Miller, as investigators' attention switched to three Burmese migrant workers who are being questioned over the killings, AFP reported.
More than 70 officers are today searching the area for clues and continuing to look for an 'Asian looking' man caught on CCTV who they believe was acting suspiciously on the day of the attack.
Local Thai television has broadcast images of a bloodied pair of jeans that purportedly belonged to Miller as well as an iPhone that is thought to have belonged to one of the victims.
Both were said to have been found at the home of one of Burmese workers being questioned.
Police official Maj Gen Kiattipong Khawsamang said: "We are focusing on migrant workers because of the surrounding witnesses and evidence, including the video footage".
"We are sweeping hotels, bars, businesses and residences of migrant workers on the beach to find the suspect."
Deputy Prime Minister Prawit Wongsuwan confirmed the workers were being questioned over the killings.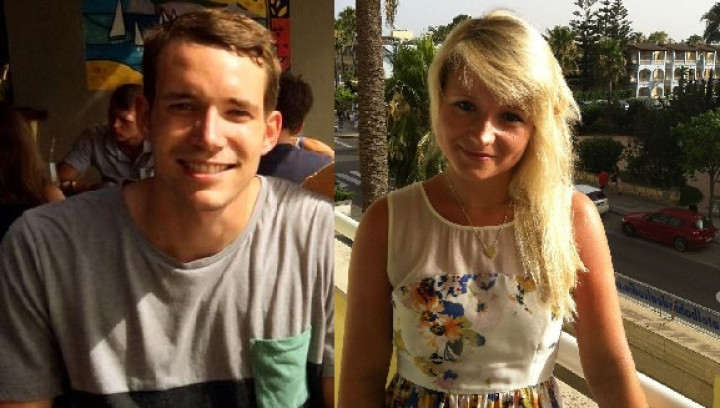 Miller, from Jersey in the Channel Islands, and Witheridge, a University of Essex post-grad, from Great Yarmouth, Norfolk, had attended a nearby beach party the night of their death and were seen walking hand in hand before they were attacked.
Although the couple had not arrived on the island together they were staying in the same Ocean View Bungalows accommodation, near to where Burmese workers found their bodies 20 metres from each other.
A Foreign Office spokesman said yesterday: "We are aware of the death of two British nationals on September 15 on the island of Koh Tao in the Gulf of Thailand.
"The Embassy are urgently seeking information from the local authorities and stand ready to provide consular assistance as needed."