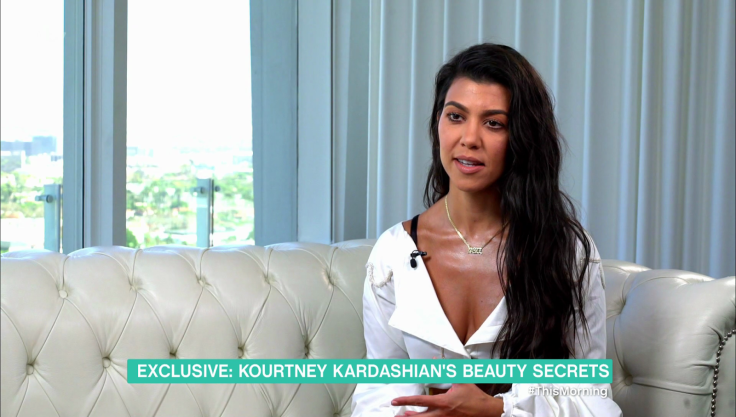 She is the most health-conscious Kardashian of them all with her penchant for organic foods and regular exercise. Kourtney Kardashian – who has successfully snapped back into slender shape following the natural birth of three children – isn't one to ignore when it comes to dieting advice.
And it appears that her younger sister Kim, 35, agrees, as she often listens to the nutrition-obsessed star and her tips on maintaining an enviable physique.
The 38-year-old, who could easily pass for being 25 with her wrinkle-free glowing skin, revealed her diet and exercise regime on ITV's This Morning today (16 November).
She claims that the style of her workouts and general lifestyle aid her "beauty from within," admitting on the programme: "I try to work out six days a week. I love to switch it up... when you get too much into a workout routine your body gets used to it so, I think having a workout partner really motivates me in the morning."
Kardashian claimed that she loves to work out with the next most health-concerned member of the family, Khloe. She added: "I usually work out with Khloe and we have a trainer. We are always doing something different and we usually leave it up to the trainer. If I'm really feeling anxious or something I might be like 'let's do boxing today'..."
The mother-of-three also divulged some tips when it comes to leaning out for bikini season.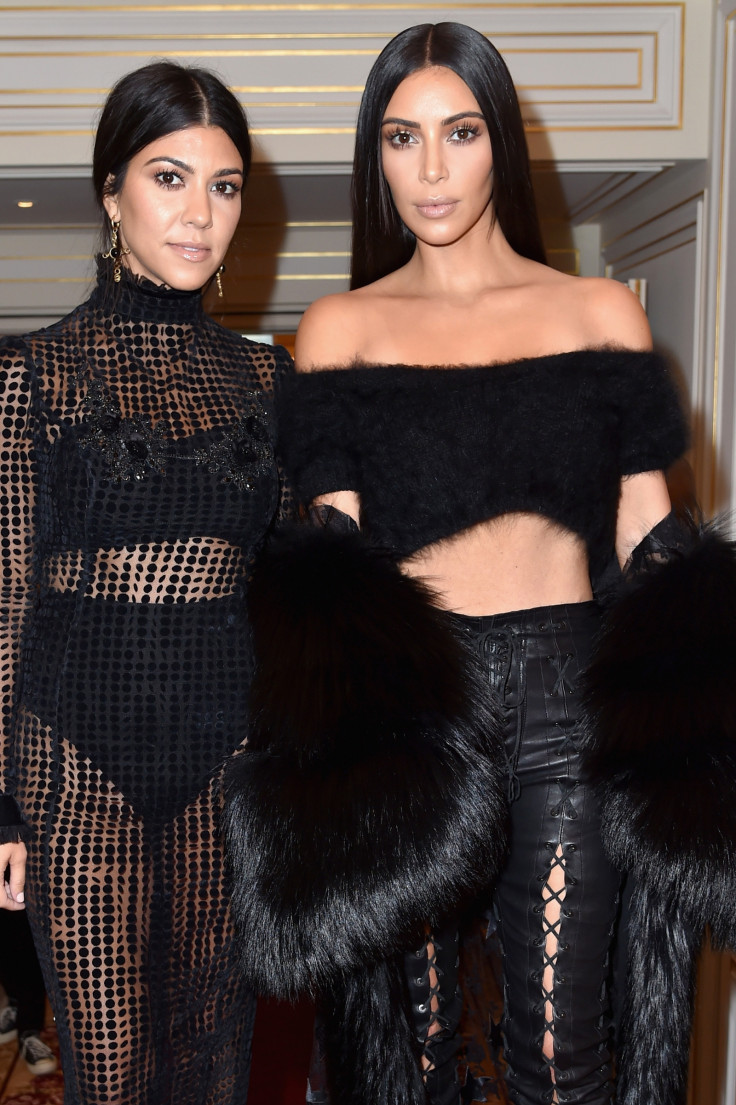 On her savvy exercise routines, she said: "If I know it's bikini time coming up or I have a trip or something that I want to be in extra shape for, I'll do dips on my bath tub for my triceps, and I'll try and do three sets of 25 dips a day, and no matter what, I always do squats before I get in the shower!
"I do 100 squats and those are really the only things, and I think travelling with a jump rope is an easy thing you can throw in your bag if you are travelling.... it just keeps the routine going," she continued.
And it appears that Kardashian adheres to a whole-foods, dairy-free, mainly plant-based diet when it comes to healthy eating.
She said of her eating plan: "The first thing I have when I wake up is an avocado smoothie. I would say the avocado shake definitely makes my skin glow and my hair really healthy.
"Every person who does my hair asks 'why is your hair so shiny' and I swear it's from the avocado shake I have every morning. If I don't have it, I notice a difference in my skin and hair. To make the avocado pudding I use one avocado, one cup of coconut milk and one tablespoon of manuka honey. Then I blend it all together and serve in a glass."
She also eschews gluten and processed foods, adding: "In my house we eat gluten free and dairy free and so I try to eat as little processed foods as possible and try to eat as many natural ingredients. I have an app and I love to do things where I talk about different ingredients and how they are good for you."
On her sister Kim's diet, she revealed: "I always like to share what I'm into and I was at Kim's the other day and was looking through her refrigerator, and I was like 'I can't believe you have this in here, and that' and she was like, 'oh my God, you are so right' and she switched a bunch of her food to organic or to whatever my things were ...I don't know I'm a food snob, I guess!
"I think beauty from within is a really easy way to keep up with the beauty routine, it's a whole lifestyle."