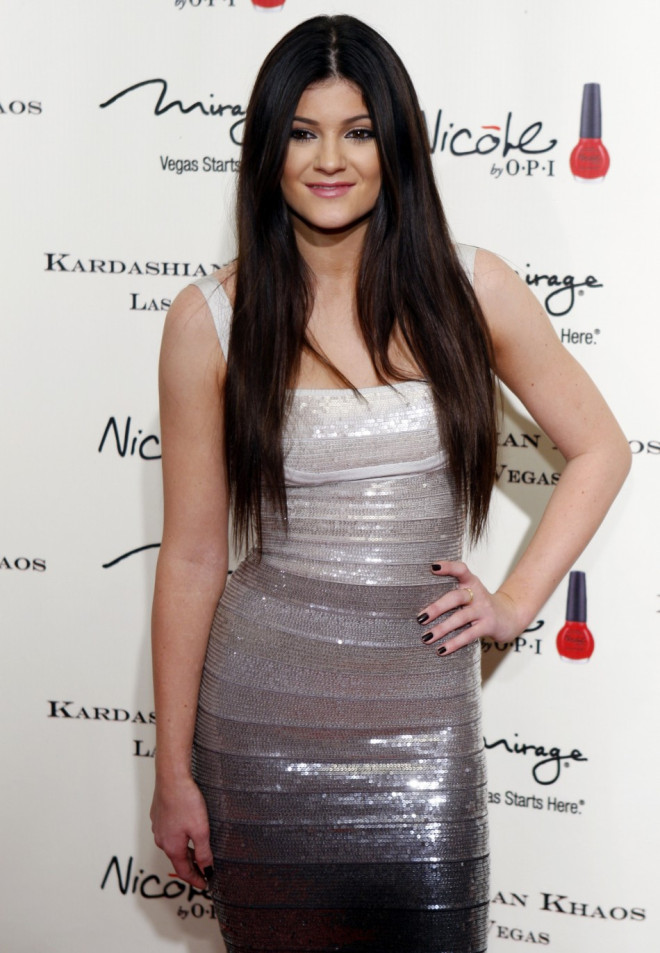 Kylie Jenner has responded to rumours suggesting she has had plastic surgery. .
The 16-year-old turned to Twitter to slam the reports that she had gone under the knife in a bid to look more like her step sister Kim Kardashian.
The reality star wrote: "These plastic surgery rumours hurt my feelings to be honest and are kinda insulting.'Just in case anyone forgot... I'm 16.'
Friends of The Keeping Up With the Kardashians star jumped to her defence on social media, attributing her changing looks to puberty.
Jordon Woods wrote: "Puberty is a beautiful thing."
Stephen Baldwin's model daughter Hailey, who is a constant companion of the Kardashian sibling, also commented on the false rumours saying: "@KylieJenner they just don't wanna believe people can be naturally beautiful."
The young star's changing image has been the focus of speculation with the Australian edition of OK! Magazine alleging that the 16-year-old reality star has had a nose job, lip fillers and Botox.
The publication stated that two American based plastic surgeons had compared old and new photos of the teen star who is famed for posting selfies on social media.
A representative for Jenner told Mail Online: "That's so ridiculous and not true."
It has been suggested that the young star had followed her sisters' and mother's example to go under the knife.
Kourtney Kardashian has admitted to having breast implants, while Kylie's mother 58-year-old Kris Jenner has been open about the surgeries she has undergone, including two breast augmentations and a face lift which she underwent ahead of Kim's second wedding to Kris Humphries in 2011.
Kylie's father has reportedly undergone surgery on his nose and a facelift and most recently is believed to have had a procedure to make his Adam's apple less prominent.
Kim Kardashian is rumoured to have had surgery on her nose, breasts and her bottom, however the 33-year-old has denied ever having anything other than Botox.