Kylie and Kendall Jenner may well be sisters but the two appear to have a very different approach when it comes to dealing with their star-struck fans. The celebrity siblings were at Craig's in West Hollywood on Thursday (31 March) when they were approached by a preteen super-fan and her friends, eager for a selfie with the sisters.
The young fan is seen pulling on Kylie's arm prompting the Keeping Up With the Kardashians star to admonish her sternly. "Don't touch me." She is heard saying on a video, as her bodyguard intervenes.
While the child appears to be upset by the celebrity's reaction, she quickly composed herself on spotting Kendall Jenner as she arrived at nightclub The Nice Guy.
In contrast to her younger sister, the stylish supermodel took the time out to pose for photos with the three young fans. The 20-year-old even took a look at the phones to check out the results, prompting one of the excited girls to burst into tears.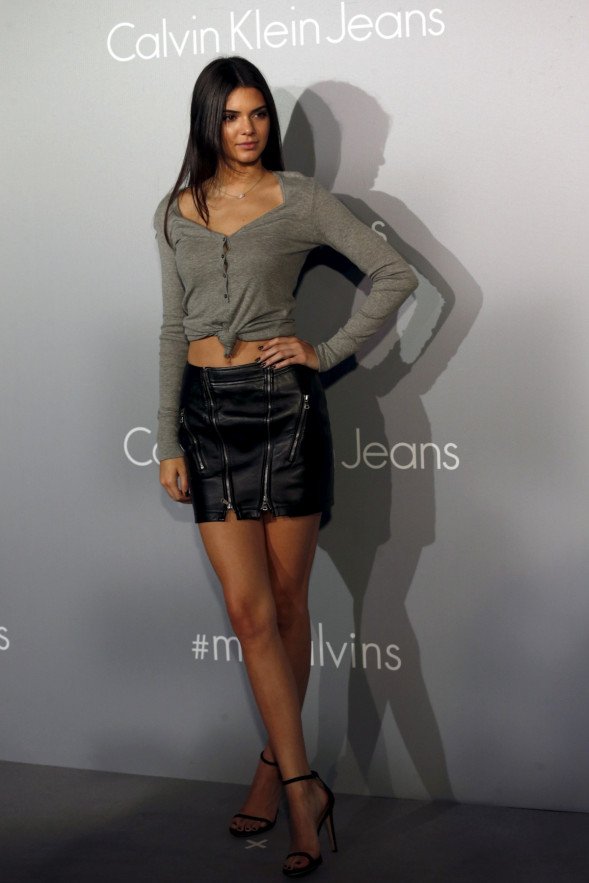 While the sisters share business interest they clearly have a very different approach to their fans and faces charges of sibling rivalry. Kylie recently revealed to People that she and her sister are often at odds when it comes to sharing clothes.
The 18-year-old maintains that she gives her sister free rein over her wardrobe, while Kendall will only give her 'the most uncomfortable old underwear.' 'We always fight over clothes," she said.
Meanwhile, Kylie's relationship with rapper Tyga also has her mother Kirs Jenner concerned. The Kardashian matriarch has reportedly concerned over the safety of her 18-year-old daughter, after her boyfriend was pictured with a man brandishing a gun on 19 March.
Kylie has been in a relationship with the rapper for more than a year now and has been sharing cosy pictures on Snapchat.