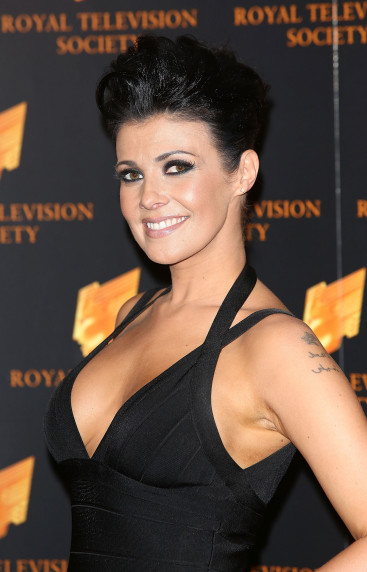 Rumours have emerged that Coronation Street star Kym Marsh has broken off her engagement to fiancé Dan Hooper, just a few months before they were set to marry.
The pair's wedding was planned to go ahead at the end of the year and Marsh openly talked about how much she was looking forward to their impending nuptials only a couple of weeks ago.
However, it has now been reported that the actress may have momentarily called off the ceremony and Hooper has already moved out of their shared home in Manchester.
The 38-year-old started dating Hooper in April last year and became engaged in December. Around the time that the couple would have been sharing their one year anniversary, Marsh gushed to OK! magazine that she "thinks [she'll] have about 10 bridesmaids" and that their wedding will be "beautiful".
A source explained to the Mirror that "Kym and Dan have mutually decided to have a break," and continued to say that "their relationship has moved very quickly and both of them have very busy work lives which has unfortunately put pressure on them both."
The insider made sure to stress that the couple are intending the split to be temporary, however, stating: "They are both very much hoping to work through what is a very difficult time for them and get their relationship back on track as soon as possible."
This would not have been the soap star's first marriage or engagement. The former Hear'Say band member was married to ex-EastEnders star Jack Ryder from 2002 to 2009 and wed again in 2012 to Hollyoaks actor Jamie Lomas, with whom she has two children. She has also previously been engaged five times.
Shortly after the supposed split became public, Hooper took to his Twitter profile to tell his followers, "Nothing's broken off. We are having space and a break... Please leave us alone with the horrible comments."