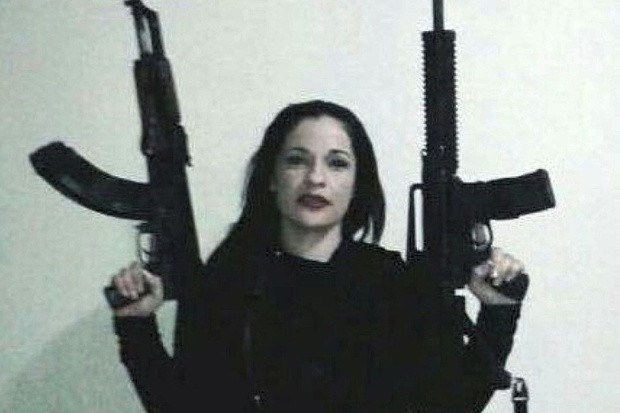 La China's reign of terror ended when her boyfriend agreed to help police capture Melissa Margarita Calderon Ojeda in return for a more lenient sentence. Ojeda is accused of leading an army of 300 killers and carrying out 150 murders over 10 years.
Authorities captured la China after her second-in-command, Hector Pedro Camarena Gomez, also known as El Chino, was apprehended by police. A video on his mobile phone showed a man being tortured and then dismembered.
As part of a plea bargain, Gomez took police to a mass grave with some of La China's victims. He also gave up the names of corrupt police officers in the payroll of the female assassin. the information allowed authorities to corner her at Los Cabos airport.
La China was identified by her fingerprints and her many tattoos. The secretary general of Baja California Sur, Alvaro de la Peña, confirmed her arrest and said that it was completed without any gunfire. "Thanks to the exchange of intelligence and information between all the integrated agencies in the state," he told Fox News Latino, "we were able to detain her in a totally clean manner, without a shot being fired."
Mike Vigil, former DEA chief of international operations told Telesurf TV: "She is highly revered and she is a ruthless cold-blooded killer."
"This [Mexico's drugs gangs] is not an Equal Opportunity Employer," he added. "This is a male-dominated field of work. There have been very few women to break that glass ceiling. The few who do have to be just as vicious and skilled as the men."
Calderon Ojeda became famous when she was the topic of regional Mexican song that became a popular hit in Mexico. The narco-corrido (drug ballad), En La sierra Y La Ciudad, praises the drugs lifestyle and talks about an attractive woman with high-level connections that arrived to a meeting in an SUV.