Replacing a legend is one of the hardest challenges in modern football. Real Madrid's Florentino Perez knows this all too well, as he is being forced to spend millions of euros to balance his midfield after Xabi Alonso's departure.
Some might say that Pérez is not facing a major problem, as los Blancos lead the La Liga table and were able to put together a run of 22 straight wins in official matches this season. But if we go further, if we forget about the results for a while, it seems clear that there is a lack of fluency in Carlo Ancelotti's team since the so-called "midfield maestro" went to Bayern Munich, and this might be more palpable as the club progresses in the Champions League.
So far, Real Madrid have spent €75 million on Alonso's replacements, bringing in Asier Illarramendi (€36 million), Toni Kroos (€25 million) and the recent Brazilian signing Lucas Silva (€14 million). All three are arguably top players. Marca has also suggested Paul Pogba could be the next Galactico, demonstrating that Perez and manager Carlo Ancelotti still aren't happy - and the scale of the problem could stretch to a nine-figure sum.
Kroos arrived in Madrid this summer after winning the World Cup with Germany. He is one of the most successful midfielders in Europe and his performances this season have not fallen below expectations. Few Real fans have questioned the German's technical ability; his ability in set pieces is helping players such as Cristiano or Sergio Ramos, and he has nice passing stats.
But, despite all these attributes, Real Madrid have lost pace, balance and speed on the counter attacks. That shows the size of the hole left by Alonso.
There are a couple of factors that made - and make - Alonso one of the best midfielders of the last decade. His ability to be in the right place at the right moment throughout the full 90 minutes, game-in, game-out. His strength and ability to tackle. His concentration. And his laser-like long-distance passes, as precise as a Payton Manning assist or a Phil Mickelson drive.
This is were Real Madrid are struggling to find a replacement. Even though the signings are all highly capable, they haven't got the skills of Alonso as an attacking conductor. Players such as Gareth Bale and Cristiano Ronaldo are lethal when they have space to run into. Time and again, Alonso gave them the ball in that space.
The plan to replace Alonso started a year and a half ago. After a superb season at Real Sociedad, Asier Illarramendi arrived at Real Madrid for €30 million euros. The biggest amount ever paid by Los Blancos for a Spaniard in their 112-year history. It was considered a mad signing, but Florentino Pérez did not want to make the same mistake twice.
In 2004, he underrated Alonso after some superb seasons at Real Sociedad. Pérez's doubts allowed Liverpool to sneak in and spirit the Basque away. The rest of the story is simply a fairytale.
Alonso arrived on Merseyside, and even though Anfield's 2005 squad won't be remembered as the most powerful in history of football, they were able to win the Champions League in the most miraculous final ever. After that unforgettable night at the Ataturk Stadium, Benítez built a very strong team. A Ferrari in which Steven Gerrard and Alonso were the engine and the transmission belt.
Alonso eventually left the Reds for Real in 2008, and just a couple of games into his spell at the Santiago Bernabéu, Pérez realised how big his mistake was four seasons ago. Alonso was the focal point in the title won by Jose Mourinho, and in Real's march to the Champions League final last year.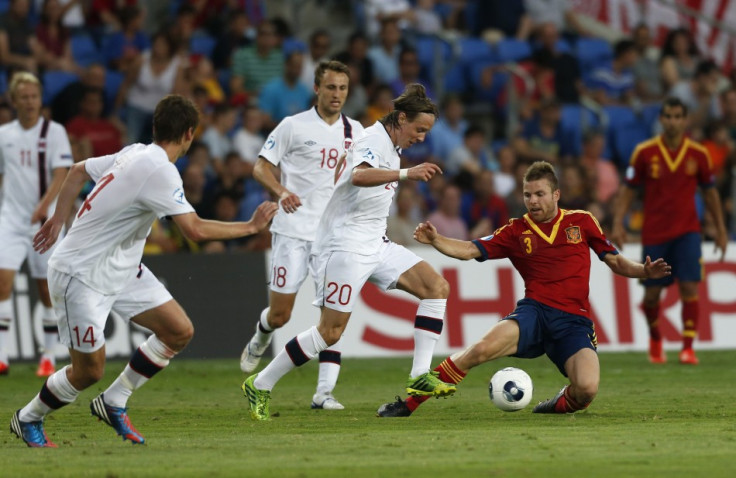 But Illarramendi has simply been unable to reach the same level. Considered by the critics a "poor man's Alonso", he has played 76 games for Real Madrid, but he is not what his supporters were expecting and according to the Madrid press, his current club will negotiate with La Liga and Premier League teams next summer.
The million dollar question is: Was Alonso's departure avoidable? Much has been written about his signing for Bayern, but the former Real Sociedad and Liverpool player is very cautious and inscrutable. However, looking back, it is clear to see why the transfer happened.
Since 2013, Real Madrid had been planning his replacement, considering he was starting to suffer the physical consequences of a full decade without rest, not even during the summer. Alonso has taken part in the last six major tournaments with Spain (three European Championships and three World Cups). He has gone the distance in three of these competitions, playing a full part in Madrid's conquest of the Euros in 2008 and 2012 and the ultimate prize in 2010.
Real Madrid wanted to prevent what they imagined would be Alonso's graceful decline. But perhaps they should have listened to the player, who has always said that "I will retire from football, but football will never retire me". So far, he has kept his promise after making a big impact in Munich.
The transfer also made sense from Alonso's point of view. After a superb season with Real, which yielded both the Champions League and Copa del Rey, the veteran knew he could leave on a high. Pep Guardiola's phone call was another opportunity to succeed in a new league, under a new coach. Given he has played 26 games so far this season, it's clear to see that Alonso is relishing the challenge in Munich, and the transfer is working out for both parties.
But for the third party, the one which was seemingly so keen on getting rid of their prize asset, the transfer is proving very bad value indeed. Madrid sold Alonso for just €10m, but the cost of replacing him already looks like exceeding that figure ten-fold.
In fact, many Bernabeu afficionados would argue that their former Basque lynchpin is priceless, and irreplaceable.
Oier Fano Dadebat is a Spanish journalist who divides his time between San Sebastian and London. He writes about Spanish football for IBTimes UK. You can find out more about him on Twitter @oierfano.