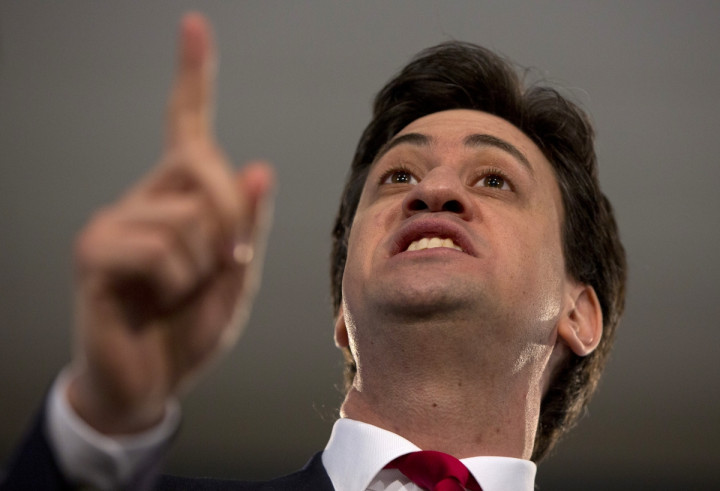 A Labour government would introduce new technical degrees for the "50%" of young people who do not want to pursue a traditional academic route, Ed Miliband has promised.
The Labour Party leader, speaking at the Sutton Trust and Pearson Higher Ambitions Summit, said the move would be backed by some of the UK's biggest businesses and universities to meet the needs of the economy.
"The starting point is that our country faces a huge economic challenge, which is how do you create the decent jobs and good wages that are going to power our economy in the future," Miliband said.
"Related to that, we face a huge challenge of aspiration and optimism, which is that parents are worried that their kids will have a worse life than them."
The Labour Party leader admitted that Labour and Conservative governments had wrongly "believed that there is only one route to success".
But he stressed that the conventional academic route "doesn't work for everyone".
"Indeed, it is applied for about 50% our young people," Miliband added. "But the big question for our country is what about the other 50%."
Miliband used Germany as an example of a country with a strong emphasis on vocational education and called for stronger support for the learning route in the UK.
In addition, the Labour Party leader said that students would be able to earn and learn at the same time under the proposed scheme.
"While our industry needs graduates, it also needs more talented young people to see vocational-based training as an attractive alternative to academic study," said Tim Thomas, head of employment policy at the manufacturers' organisation the EEF.
"Technical qualifications, based on a partnership between employers and institutions, can help plug the skills gap and fill the pipeline of talent urgently needed by UK manufacturers.
"We are pleased to see that Labour's plans include a commitment to give employers greater control of Apprenticeship funding."