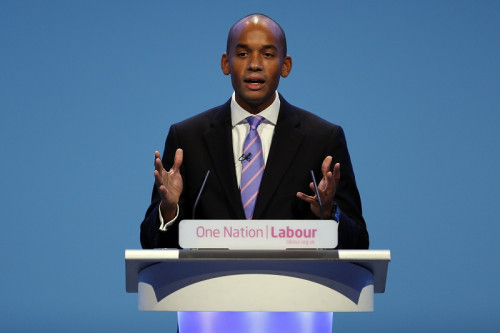 Labour's shadow business secretary has apologised to a benefits firm he accused of arranging personal accident insurance packages that were allegedly mis-sold by employment agencies.
Chuka Umunna made the move after Conservative MP Daniel Kawczynski raised the issue in the House of Commons.
Kawczynski said that Gee 7's managing director Jon Pardoe, who is one of the Conservative's constituents, had "strenuously denied the allegations" to the MP in writing and over the telephone.
Umunna, who claimed Gee 7 "specialises in putting together these dubious arrangements for agencies", said he was happy to concede that it was not fair of him to raise the issue in parliament without giving the firm an opportunity to reply.
"I regret that, and I apologise to the company for doing it. I am also happy to acknowledge—it is only fair to do so—that [Gee 7] has denied this," Umunna said.
He added: "I am also pleased that Pardoe has said that, in principle, he disagrees with such arrangements.
"Beyond that, it would not be proper for me to say anything further, given that the Secretary of State is looking into the broader issue of employment agencies."
Pardoe told IBTimes UK he was completely shocked when he heard the allegations because the firm "has never been involved in that area of business".
"Why would a company like ourselves be mentioned under parliamentary privilege by the Shadow Business Secretary? It just seems somewhat surreal and farcical," Pardoe added.
"I accept [Umunna's] apology and I'm happy with that. We have decided, therefore, we would take no further legal action."
Department for Business, Innovation and Skills had not responded to a request for comment at the time of publication.
Umunna had not responded to a request for comment at the time of publication.