Basketball star Lamar Odom became an international reality television fixture following his whirlwind wedding to Khloe Kardashian 2009. His daughter Destiny Odom has now spoken about their strained relationship.
The 18-year-old has finally opened up about her father's drug addiction, the pain and heartbreak she has gone through and how she has helped him recover.
After former Los Angeles Lakers player Odom, 37, was hospitalised following his collapse at a Nevada brothel in 2015, Destiny feared he was going to die.
She told People: "It was a school night when I found out. We all thought that he was... that this was it for him and he was going to pass away. But, life is so crazy."
On visiting his bedside in hospital, she said: "The next morning he was ripping tubes out of his mouth and I don't really think that's a coincidence. I don't really think that's a coincidence. I think he was meant to be here because of me and my brother. It sounds like a cheesy movie, but I think that everything happens for a reason."
Speaking about her attempts to keep the family together, she added: "I feel like we tried.
"I tried for my dad. I wouldn't say it was a matter of my dad loving Khloé more than me. I think that my dad has an addictive personality, so he was addicted to the attention he got with Khloé more than me. It was a very toxic relationship."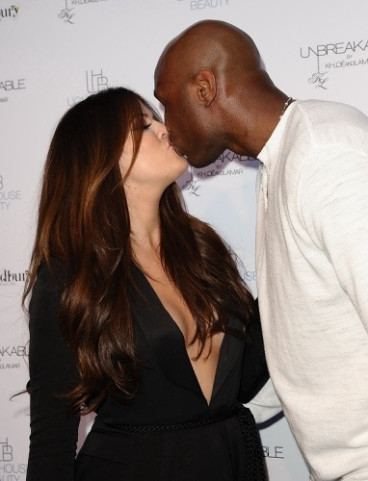 Lamar and Khloe's wedding was captured on an episode of Keeping Up with the Kardashians and their marriage was well documented on television, with the couple bagging their own E! spin-off show, Khloe and Lamar.
Destiny commented on how her father's marriage affected her life, with the teen stating: "The bullying started when he married Khloé. There were regular snide comments at school. And when his addiction became public, then it became a social media thing. Even people that I thought were my friends were staying stuff on social media. It was humiliating."
Destiny says she is in contact with her father via text messaging, but she hasn't seen him in three months.
She continued: "Two years ago he was completely in denial about using drugs. Now he's a lot more open, and he's a lot more apologetic. I feel like we're trying to get our communication going, but it's definitely one step at a time."
Khloe, though still legally married to Odom, is currently dating another basketball player, Tristan Thompson.