Following the exciting news that Team Ico's The Last Guardian has finally gone gold after years of delays and eager anticipation, Sony has announced that the game's soundtrack will get its own special vinyl record from iam8bit. The publisher also revealed that a special app titled, The Last Guardian Composer's Choice PS4 App, featuring 19 tracks from the game, will be released separately at launch as well.
Released via the PlayStation Store, the app will support both stereo and surround playback and allow users to export all the tunes as MP3 files to a USB drive. The score will also be available on iTunes "at a later date", Sony said.
Currently available for pre-order, the vinyl soundtrack will cost $35 (£29) and is expected to ship early next year.
"As ardent fans of Fumito Ueda's past games can attest, the audio component of his projects – both sound and music – play a vital role in immersing the player in a rich fantasy world," Sony Interactive Entertainment America producer Dais Kawaguchi said. "The aural presentation in The Last Guardian is no less crucial for achieving the full experience of exploring this new world with Trico."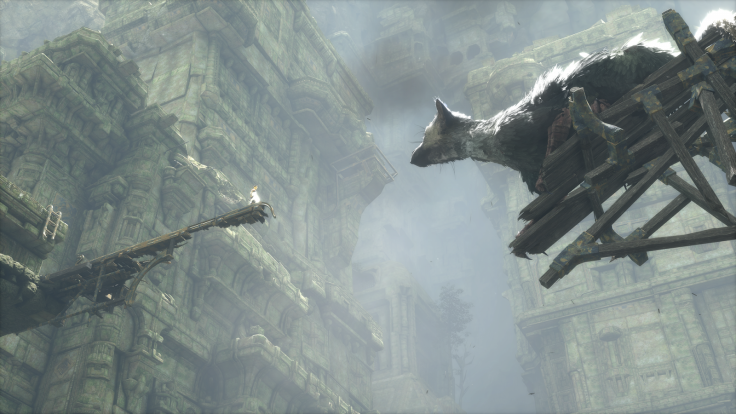 Composed by Takeshi Furukawa, the moving score was performed by the London Symphony Orchestra, Trinity Boys Choir, and London Voices at Air Studios.
"The music of the Last Guardian is laden with emotion - and often haunting," Kawaguchi said. "It powerfully complements the story of this boy and creature, alone amidst ancient ruins, working together as they seek a path to freedom."
PlayStation headset owners will also get a "custom audio mode" to deliver "a fine-tuned audio experience engineered for maximum immersion". The mode will require a PlayStation headset compatible with the PS4's free Headset Companion App that users will have to activate before starting the game.
After a long, difficult development process, Sony president of Worldwide Studios Shuhei Yoshida confirmed last week that the mythical action-adventure has gone gold and is ready for production. The game was initially expected to release on 25 October before it was delayed in September to give the team more time to get rid of development bugs.
The Last Guardian is set to release on 6 December in North America, 7 December across Europe and 9 December in the US and Ireland exclusively for PS4.