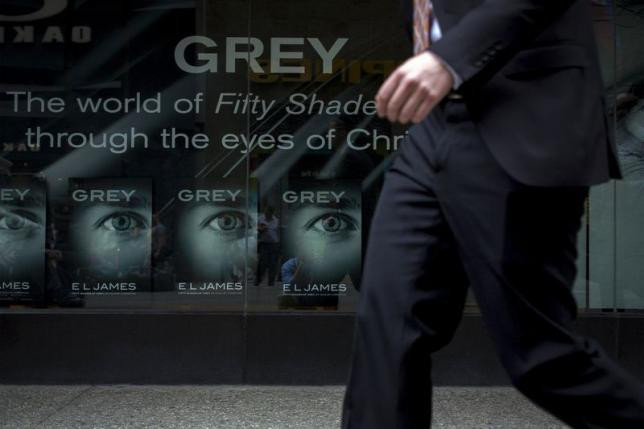 Despite the poor reviews, the latest Fifty Shades of Grey books are literally flying off the shelves with more than 1 million copies in various formats being sold within four days of its release.
Publisher Vintage Author said 1.1 million copies of the novel has been sold across paperback, ebook and audio platforms, according to Reuters.
Grey: Fifty Shades of Grey as Told by Christian retells the original story but this time from the perspective of the other party in the relationship, Christian Grey, the controlling businessman.
"This is an astonishing number of books to sell over a weekend and speaks to the engagement and passion readers have for the Fifty Shades books, Anne Messitte from Vintage Author said. "Christian's side of the story is proving to be irresistible."
Vintage is printing a million more copies to meet demand for the latest book by E.L. James.
Sara Nelson, Amazon's editorial director said prior to the release of the book that it was the highest pre-order of the year, according to Reuters.
The "Fifty Shades of Grey" trilogy sold more than 125 million copies worldwide and was published in 52 languages.
The publication of the book was announced on social media on 1 June, and is believed to be one of the best-kept secrets in publishing.
The author said she was prompted to write the novel by fans who wanted to know Grey's take on his relationship with college student Anastasia Steele, to whom he introduces kinky sex, sadomasochism and bondage, according to Reuters.