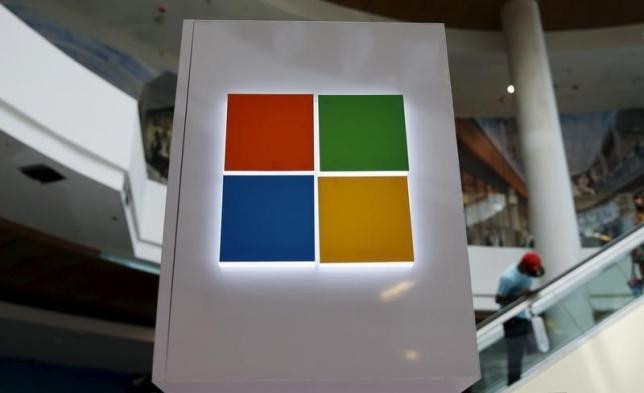 Ever since Ellen Pao filed her high-profile gender discrimination suit against Silicon Valley venture capital firm Kleiner, Perkins, Caufield & Byers, more and more women have become vocal about discriminatory practices in the tech industry. Now, Katie Moussouris has filed a sex discrimination lawsuit against her ex-employer Microsoft Corp, in the US.
Moussouris, who worked for Microsoft's Trustworthy Computing Group in Redmond for over seven years, has filed a class-action suit against the tech giant in a federal court in Seattle, claiming discrimination when it came to promotions. She alleges she was overlooked in favour of less-qualified men because of her gender, and was even told that her supervisors did not like her "manner or style."
According to Reuters, her lawsuit documents say that the Seattle-based software maker's policies and practices "systematically violate female technical employees' rights and result in unchecked gender bias that pervades its corporate culture." The suit also alleges that Microsoft retaliates against women who complain about discrimination.She received a low bonus in retaliation for reporting sexual harassment within the organisation, she says.
Microsoft, in reply to a query on the subject by Business Insider said, "We're committed to a diverse workforce, and to a workplace where all employees have the chance to succeed. We've previously reviewed the plaintiff's allegations about her specific experience and did not find anything to substantiate those claims, and we will carefully review this new complaint."
In 2014, Microsoft CEO Satya Nadella was severely criticised when he urged women tech professionals not to ask for a raise, but to have "faith that the system will give you the right raise." Nadella eventually took back his comments clarifying that he was misunderstood and that Microsoft treated all its employees equally.
Earlier this year, lawsuits were filed against Facebook and Twitter as well on similar claims. Tina Huang, an ex-Twitter software engineer, filed a suit in March accusing the social network of using a "subjective, secretive promotion process" that favours men. Chia Hong sued her former employer Facebook in March again for sex and race discrimination.