Lawyers set to receive greater share of Jimmy Savile's estate than victims of his child abuse
Savile was unmasked as one of UK's worst predatory paedophiles after his death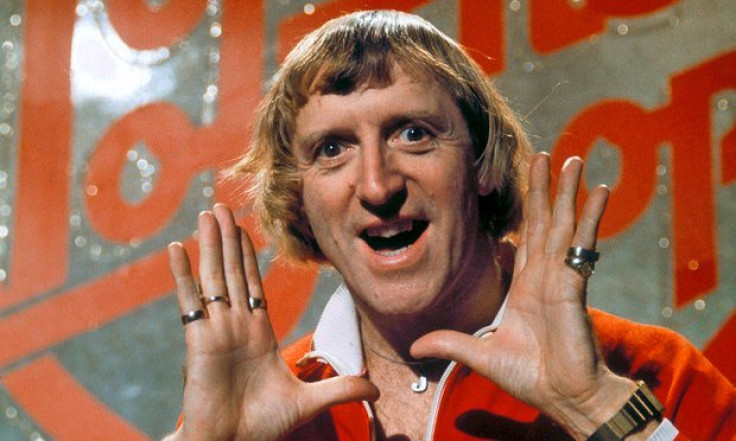 Victims of predatory paedophile Jimmy Savile, who were abused by the TV presenter as children, will receive less money from his estate in compensation than the lawyers representing his estate, it is being reported. Savile, who was unmasked as a serial child rapist after his death in 2011, left an estate of around £4m ($5.25m).
The law firm Osborne Clarke, which is acting for the estate's executor NatWest Bank and is running a compensations scheme for Savile's victims, is claiming £1.8m of the estate for their fee. Another £689,000 of the estate is being taken by lawyers working for the co-defendants in cases where Saville and organisations he worked for, including the BBC and NHS, are being sued for damages.

As £1m has been set aside to pay compensation for 78 cases of abuse, Savile's victims are likely to see less than £13,000 each.
Mark Cunningham, QC, told the High Court that out of the £500,000 remaining, £141,000 would be left over after "other costs" had been accounted for. That money would be split between the co-defendants who have already paid damages to Savile's victims.
The figures were revealed on Thursday (21 July) at the High Court after NatWest, acting as executor, applied to be allowed to pass on the payment to victims. NatWest, who are not receiving a payment for being the estate's executors, warned that the payments would leave the estate empty.
According to the Sunday Times, Osborne & Clarke charged £61,000 for two hours' work at the High Court on Thursday. A spokeswoman for Osborne & Clarke said the figure did "not represent Osborne Clarke's costs for a two-hour hearing. Osborne Clarke's fees comprised less than half of this figure. These fees were incurred not just for a two-hour hearing, but for the necessary work to make the application".
However, Labour MP John Mann, who has campaigned on the issue of historical sex abuse by celebrities, condemned the findings. "It is an absurdly large amount for the lawyers," said Mann. "Yet again it is lawyers who are the big beneficiaries. Judges should be refusing these amounts of costs."
Savile, who was never charged with crimes in his lifetime, was unmasked as a serial sex abuser of children as young as five following his death in 2011 at the age of 84. It was revealed he preyed on child patients in hospitals, at the BBC and when working as a DJ. He is now believed to be one of the most prolific sex offenders of all time.
© Copyright IBTimes 2023. All rights reserved.