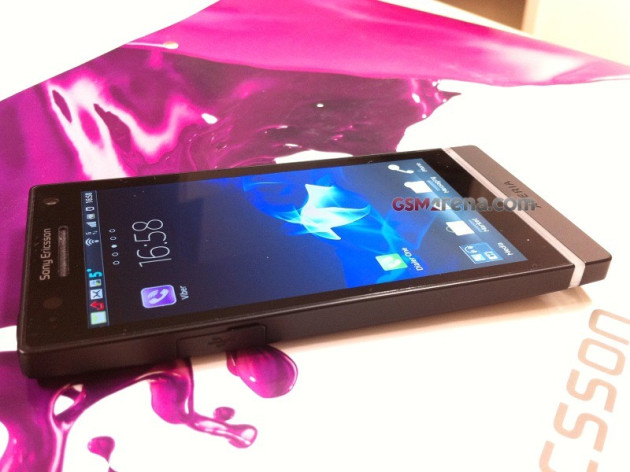 A new alleged leak has emerged claiming the exact tech spec of Sony Ericsson's fabled Xperia Arc HD, or 'Nozomi' as it is sometimes referred.
The new leak stemmed from GSMArena which, as well as yet more new photos, reported having received the device's tech spec. Specifically GSMArena reported that the Arc HD would be bigger, housing a 4.3-inch LCD 720x1,280-pixel HD screen -- if true putting it on a par with Samsung's Galaxy Nexus.
Additionally, according to a follow up article by CNET UK, the Arc HD is expected to house an impressive 12-megapixel camera and be powered by a hefty 1.5GHz dual-core processor backed up by 1GB of RAM.
As well as the positives, both sites also noted that they expected the Arc HD to run using a Micro SIM and have an irremovable battery. Worse still the two suggested the Arc HD would follow the Nexus series, having no MicoSD card slot, leaving users unable to upgrade the device's internal storage.
Worst of all, according to GSMArena, the new Arc won't come pre-loaded with Google's latest Android 4.0, Ice Cream Sandwich operating system. Instead, the Arc HD will be released packing the slightly older 2.3.5 Gingerbread Android version.
Unfortunately for those still interested in Sony Ericsson's rumoured power-house, the company is yet to confirm any of the information contained in GSMArena's report and had not responded to the International Business Times UK's requests for comment.