An Australian mother and Channel Nine's four crew members were amongst the nine people charged in a Lebanese court for child abduction, Lebanon's National News Agency reported on 12 April. The mother, Sally Faulkner, was detained after being charged with the kidnapping of her two children who were living with their Lebanese father in Beirut.
One of the Britons charged is believed to be Adam Whittington, a former Scotland Yard detective, described by a UK court as a former mercenary. He is accused of leading the operation to snatch the two children in Beirut, The Guardian reported.
Nine people in total have been charged – the Australian mother, four Australian journalists, two Britons and two Lebanese citizens, said Lebanon's Internal Security Forces. All nine people were charged, "for kidnapping the two children and for taking part in the crime," said the news agency said. The nine charged will be formally interrogated.
Faulkner had reportedly arrived in Lebanon with Australian Channel Nine's '60 Minutes' crew to record her attempt to bring back her children. She had been working with a child recovery agency and alleges that her Lebanese husband Ali Zeid al-Amin had taken the children to Beirut on a holiday and refused to bring them back. The Channel Nine crew is amongst those charged, said a judicial source, including Tara Brown –one of Australia's most respected TV journalists and mother of two who covered the 2005 London bombings.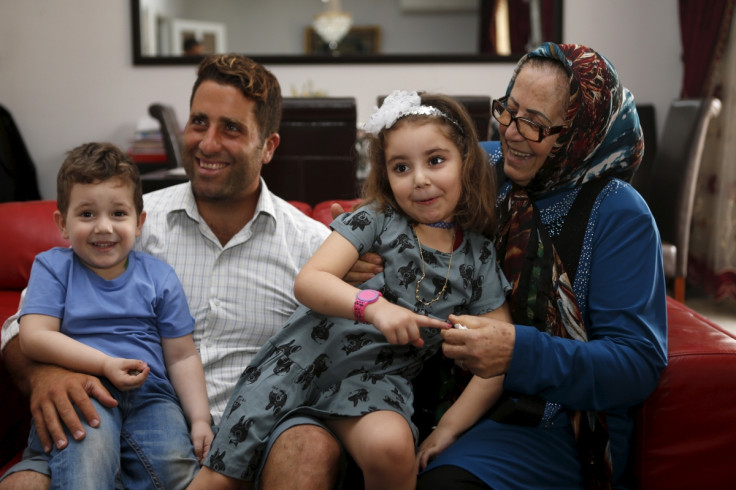 A video released by Lebanon's Al-Jadeed television shows the young children reportedly walking with their grandmother Ibtissam Berri when a car stops nearby and several people get out of the car and carry the children away, reported AFP . The children –six-year-old Lahela and four-year-old Noah –are reportedly with their father in a southern Beirut suburb after being recovered by police from their mother at a Beirut home.
Channel 9 had reported on 8 April that Australian consular officials have visited the crew at the Beirut police station and the crew were in "good physical health" but have no access to a lawyer. The Channel said it had been "seeking to highlight" cross-border custody disputes. Tom Steinfort, Channel Nine Australia's Chief Correspondent for Europe, Africa & Middle East, tweeted a statement released by the channel following the arrests.