Legendary hacker and iOS jailbreak developer, Comex, returns to the spotlight, as fresh news of his association with the iMods team in the making of Cydia Substrate alternative makes waves on the internet.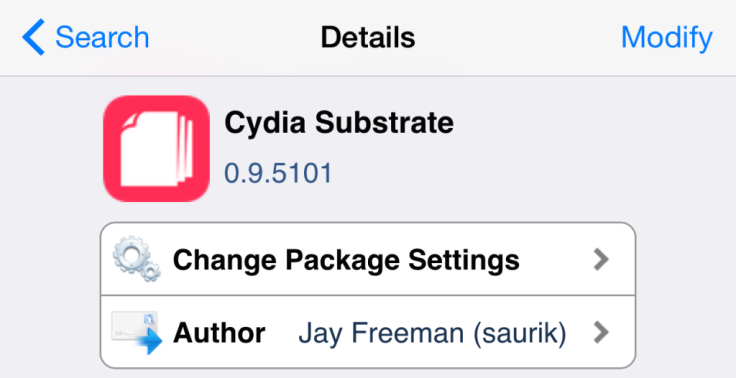 Comex of JailbreakMe fame is reportedly working on some open source Cydia Substrate alternative known as 'Substitute', which is focused on providing the code injection platform for hooking advanced functionality into apps and bypassing OEM restrictions on the device.
Comex's Substitute is not yet fully functional, as it lacks some safety features like Safe Mode which is found in Cydia's Mobile Substrate.
As iDownloadBlog notes, the hacker has cited a handful of reasons; the primary reason that motivated him to take up the project has been posted below:
The way I see it, jailbreaking is fundamentallyabout taking something closed and fixed and opening it up to hacking and modification: perhaps allowing a mess to be made, but quite possibly ending up with something unique and different. This ideal of openness is very similar to that of free software, and I therefore believe that it's in the spirit of jailbreaking to make as much low-level stuff open as possible, both for inspection and modification by curious users.
The legendary hacker is not completely unaware of the consequences of building an Open Source Cydia alternative that could inevitably stir-up competition as well as differences among the developers and the jailbreak community.
Jay Freeman (aka Saurik) has finally responded to Comex and iMod team's initiative towards creating a new Cydia alternative, while many such attempts in the past such as Rock Your iPhone (now owned by SaurikIT) have failed to sustain the community needs as they were entirely focused on building a commercial-first store.
Here is what Saurik had to say in his latest write-up called Competition vs Community:
I am not "just a storefront". However, if you compete with me on the storefront, you not only indirectly affect my interest to keep working in the community, but you directly affect my ability to spend time doing so... Because if you are, you aren't just picking a fight, you are walking into one you can't win: where on the one side is losing quickly, and the other side is still losing, it's just losing a little bit later, after the infrastructure you are relying on crumbles and key parts of the developer and support community (first- and third- party) disappear.
Saurik has clearly thrown some caution to the wind when he says that open vs closed source will be a losing battle for both sides, as the infrastructure would fail to support such contrasting ideologies and thereby both the first and the third-party developer community would cease support for the users.
Nevertheless, the current development status for Cydia alternative does not look optimistic, as Comex's code has not yet reached the alpha stages and it would be a big challenge to match up with Cydia in terms of stability, speed and functionality.
In related news, Saurik has promised a few key changes to Cydia in the upcoming updates. Some of those changes include:
Style updates to the Cydia home page
Payment related changes
Updated Substrate with easier to use SDK
With the ensuing chaos (open vs closed) in the jailbreak community, the future of Cydia store and development of jailbreak apps and tweaks looks bleak or uncertain.