As veteran iOS jailbreakers would admit, it is always a wise decision to backup your Cydia apps, tweaks and sources regularly in order to avoid losing your prized possession, as new firmware update installations will inadvertently wipe out all user data including jailbreak apps and sources.
Avid jailbreak users must note that backing up jailbreak apps and tweaks will save them from the ignominy of reinstalling tweaks one by one, if there is an accidental OTA firmware installation in the background as the process is completely automated unless it is disabled in the settings.
With due credit to jailbreak app developer, Jibril Gueye, it is now possible to backup all your Cydia tweaks and sources on your iOS 8 device and save it locally or via cloud services such as Dropbox, Box and SkyDrive using PKGBackup, as detailed in the tutorial below.
The backup app is available for download via Cydia's BigBoss repository for just $9.99 and brings support for iPhone, iPad and iPod Touch running on iOS 8.
IBTimes UK reminds readers that it will not be held liable for any issues arising out of using the PKGBackup app or its consequences. The responsibility of using third-party apps rests solely with the user and users are advised to contact the app developer in case of technical issues.
How to backup Cydia Apps and Tweaks on iOS 8
Step 1: Launch Cydia App, browse for PkgBackup via BigBoss repo and purchase it.
Step 2: Install the PkgBackup app and look for the new standalone app on your device's Homescreen for PkgBackup. Tap on it to launch the app.
Step 3: Go to Settings > choose the source or location of local storage where you want to save the backup.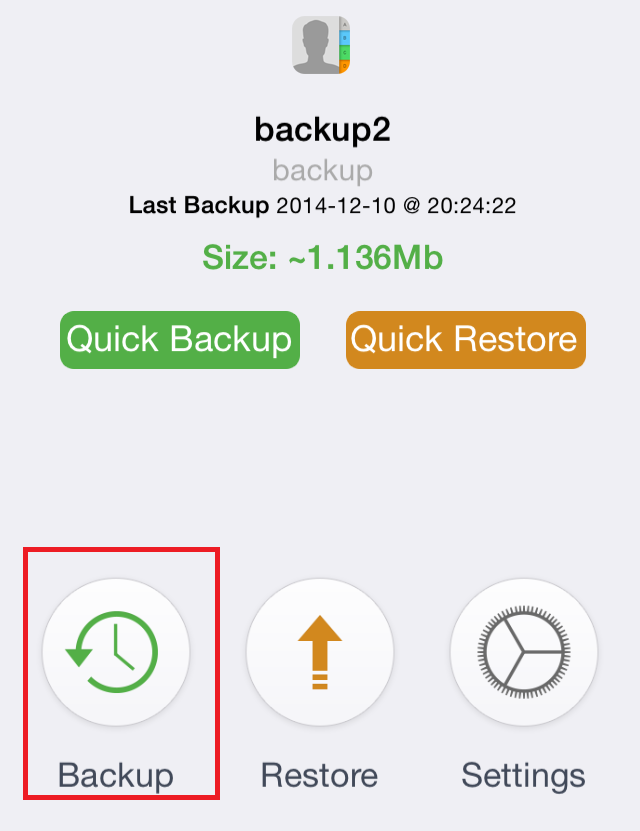 Step 4: Tap on the Quick Backup button.
Step 5: Then hit the orange Backup button next to Details, wherein you will see the size of the backup just above the buttons.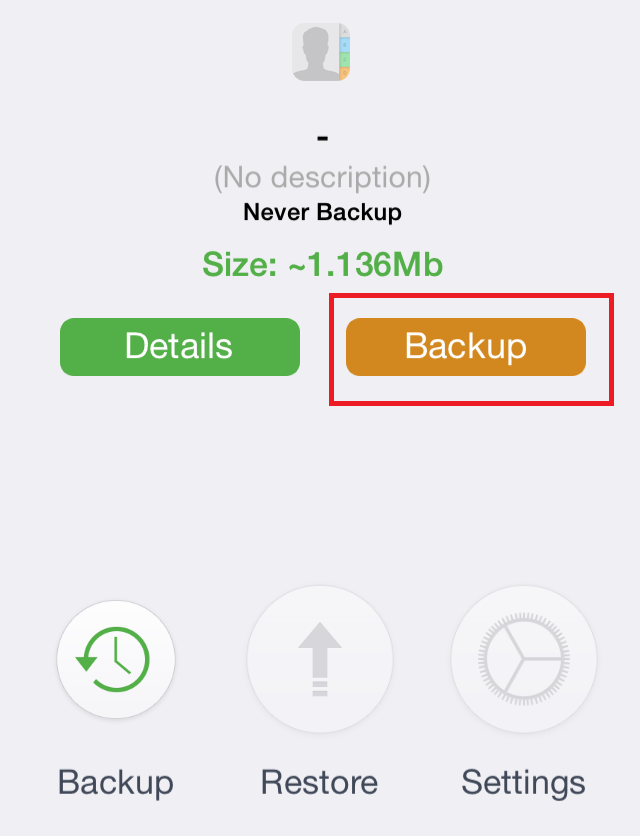 Step 6: Tap on the yes button to continue. Enter the backup title and description when prompted (use some meaningful name that will help you locate the backup file when needed).
Step 7: After choosing a name, the backup app will save all the jailbreak related content to your device in a matter of a few minutes depending on the number of Cydia apps installed.
Now that you have backed up all your important data relating to jailbreak, let us move on to the process of restoring your favourite Cydia apps and tweaks from the backup.
How to restore Cydia Tweaks and sources from a Backup
After you have updated your device to the latest firmware from Apple and re-jailbroken the same you can go ahead and restore all your Cydia apps, tweaks and sources, using the step-by-step guide given below.
Step 1: Launch PkgBackup app and tap on the Restore button.
Step 2: The name of the backup to be restored from, will be displayed above the orange Restore button.
Tip#1: If you want to restore a specific app, tap on its name and you can see a list of all the packages it contains.
Tip#2: To choose a specific backup, tap on the current backup's name at the top of the list and then press Select > Close.
Step 3: To restore from the backup, hit the orange Restore button.
Step 4: A confirmation message should pop up. Just tap on Yes to confirm the action.
Step 5: The restore process will now begin and once it has been completed, tap the Reboot button on the pop-up box to restart your device.
Alternatively, you can also save your backup via cloud by going to the Settings section and connecting it to a cloud service.
[Source: iPhone Hacks]