Lenovo has announced a new line-up of Android based tablets at Mobile World Congress.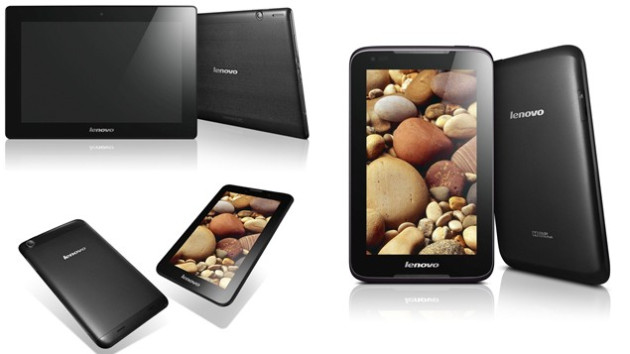 The A Series will include the new A1000 and A7000 devices, which have a 7in screen and the S6000, with a 10in screen. All of the new tablets will run Android 4.1 Jelly Bean.
The A1000 is the lowest end of the new devices, featuring 1.2 GHz dual-core processor, 16GB of internal storage (expandable to 32GB thanks to an SD card slot), front-facing speakers and the option to have a black and white only screen. The A7000 is similar but with several optimisations, with the 7in screen featuring a better IPS display with 1024x600 resolution and offering up to 64GB of internal storage. It also uses a more powerful 1.2GHz quad-core MediaTek processor.
The S6000 is the highest end of the newly announced Lenovo devices, featuring a 10.1-inch IPS display with 1280x800-pixel resolution, 1.2 GHz quad-core MediaTek processor and Micro-HDMI port. It's also thinner than the A1000 and A7000, 8.6mm thick compared to 11mm, but weighs more, 560g compared to 340g.
Speaking at the launch of the new devices, Chen Wenhui, Vice President of Lenovo said: "Lenovo's latest Android tablet family is designed to meet the demands of a wide range of customers, particularly young, active users who are always on the go, and have adopted the seven-inch form factor as their own. With these latest additions to our tablet portfolio, we've created devices that address these customers' needs, as well as devices for more demanding gamers and multimedia users."
All of the new devices will be available worldwide from the second-quarter of 2013, though no pricing has been announced for any regions so far.