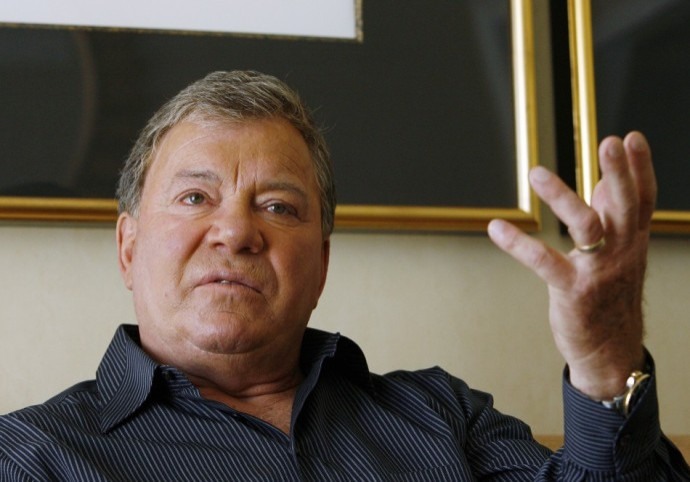 William Shatner has defended his decision not to attend the funeral of Leonard Nimoy.
Nimoy, who is best-known for his portrayal of Mr Spock in the cult sci-fi TV series Star Trek, died on Friday 27 February, aged 83.
On hearing the news of Nimoy's passing, Shatner, who played Captain Kirk in the series, paid his personal tribute, describing him as "a brother." However, on Saturday he revealed he would not be able to attend the funeral service because he already had plans to appear at a Red Cross ball in Florida.
"I am currently in FL [Florida] as I agreed to appear at the Red Cross Ball tonight. Leonard's funeral is tomorrow. I can't make it back in time. Here I am doing charity work and one of my dearest friends is being buried. So maybe tomorrow we come together here and celebrate his life," he explained.
However, his comments were met with an instant backlash, as fans of Nimoy and ardent Trekkies berated Shatner for missing his close friend's funeral, dubbing him "Captain Jerk."
Responding to one angry post, Shatner replied: "Walking out on a major fundraiser wouldn't have you calling me a jerk for leaving a charity high & dry? Hmm?"
He further explained that he had made the commitment months ago, and his daughter Melanie and Lisabeth will be attending the service in his place. He was pictured taking an early flight with his wife Elizabeth from Palm Beach to Los Angeles early on Sunday morning. He was wearing the same clothes as when he jetted in on Friday.
He tweeted: "I chose to honour a commitment I made months ago to appear at a charitable fundraiser. A lot of money was raised. So here I am; tell me off." As Twitter users urged him to catch a late-night flight to the West Coast, the actor added: "One of the other misconceptions seems to be that folks think flights to LAX occur all night long."
After the charity event at the Mar-a-Lago Club in Palm Beach, Shatner spoke to a local news channel. Making no comment about the funeral, he praised his friend saying: "He [Nimoy] had a good, long life. He did a lot of things. He inspired a lot of people. He was loved by a lot of people and he loved a lot of people. It's sad that you have to be reminded that life is that short."
In accordance with Jewish tradition, the dead must be buried within 24 hours of their passing. But, as the practice is forbidden on a Saturday, Nimoy will be buried on a Sunday in a private service near his LA home. Reports suggest it could be held at the Temple of Israel Los Angeles - where his family has worshiped.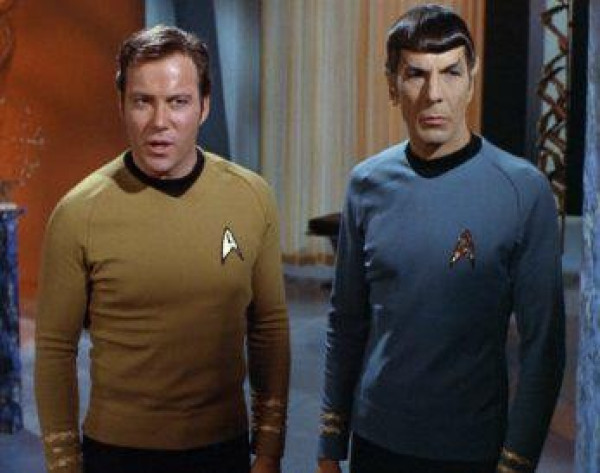 Nimoy played the half-human, half Vulcan scientist and Second-In-Command of the StarShip Enterprise. Spock's enduring relationship with Captain Kirk was pivotal to the show and their close relationship continued off-screen. Spock's death in Star Trek: The Wrath of Khan, which centred on the close bond he shared with Kirk, is widely hailed as one of the greatest death sequences in the history of motion pictures.
On Saturday, Shatner thanked fans around the world for their support following Nimoy's tragic passing. "I am so humbled by the worldwide outpouring of love that has been displayed; words cannot express my feelings," he wrote.
George Takei, who played the helmsman of the USS Enterprise during the original series, also wrote a touching tribute to his friend and former co-star writing: "Today, the world lost a great man, and I lost a great friend. We return you now to the stars, Leonard. You taught us to 'Live Long And Prosper,' and you indeed did, friend. I shall miss you in so many, many ways."
US President Barack Obama also paid his respects issuing a statement on the actor's passing adding: "I love Spock."
Nimoy died as a result of complications relating to chronic obstructive pulmonary disease, which is triggered by smoking. He urged his fans to learn from his experience and kick the habit. "I quit smoking 30 years ago. Not soon enough," he tweeted to his 1.2 million followers. "Don't smoke. I did. Wish I never had. LLAP."