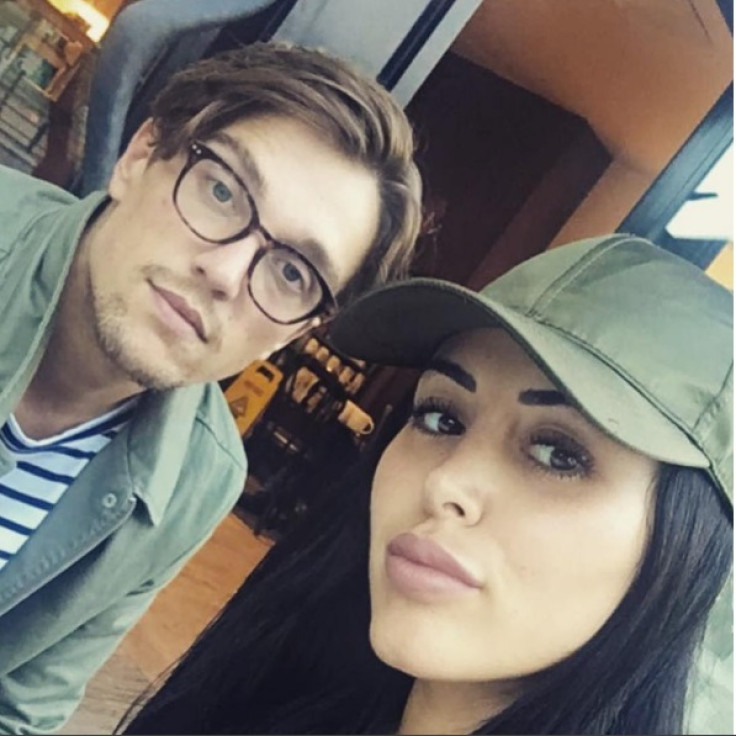 After footage leaked to tabloids showed Lewis Bloor cheating on his now ex-girlfriend Marnie Simpson with a woman he met while queuing for a cab, his cheating record has scaled new heights. Simpson has since learned of Bloor's earlier indiscretion on a 'romantic' holiday in Barcelona – with a stranger he met on the beach – while she was asleep in their room.
After Simpson shared a candid heartbroken Snapchat video about the Valentine's Day scandal on 22 February, another woman private messaged Simpson claiming she had spent the night with Bloor in Barcelona.
On 22 February, IBTimes UK reported that the couple – who met on Celebrity Big Brother in 2016 – had broken up following the London cab indiscretion on Valentine's Day.
The Sun obtained a video of Towie heart-throb inbetween the sheets with a young lady following a Drake concert, while Geordie Shore 's Simpson was in Newcastle filming the upcoming series. After the scandal broke, Bloor made a public statement on Twitter professing his regret.
His grovelling message began: "There's a lot of things being through about the media right now about me: "Its only right i let everyone know how silly i have been.
"Marnie Simpson is an amazing person and i have done something seriously messed up to a very special girl. Ive now met anyone in my life kinder, more caring & more beautiful inside and out and i feel very grateful i got the chance to meet and fall in love with someone so special," he wrote.
Full message:
Geordie Shore star Simpson blasted her former partner as a "f**cking scumbag" in an angry tweet on 21 February, when The Sun shared the video footage from Valentine's Day, but it now emerges she was sleeping in the same hotel while he spent the night with another woman on a previous occasion.
Shocking her followers, Simpson tweeted: "To cheat on your gf while she slept when on holiday together is the unthinkable and then get back in bed As if nothing had happened". She accompanied the post with a snapshot of her message exchanges with a girl Bloor reportedly fooled around with.
She continued: "Barcelona was the best holiday I ever had, I loved it we stayed in the w hotel and to think he was cheating in a different room as I slept", as another tweet read: "When I woke up In he middle of the night he wasn't there and when he returned he said he fell asleep at the beach."
Simpson continued: "And carried on sleeping with me the entire holiday. God only knows how many times he actually cheated on me. Make me sick".
The Geordie Shore star's online followers were quick to support the heartbroken star, with Aisleyne Horgan replying: "he's f**n gross and a poor excuse of a man... I'm so sorry u had to endure him... I know it's hard but u will rise above". A fan of Simpson then wrote: "stay strong Marnie your worth more than that he's nothing but immature little boy who can't keep it in his pants X".
A third follower added: "don't even know how he pulled you or anyone else for that matter he looks like a fucking custard cream".