LG G5: Hands-on first impressions of the modular smartphone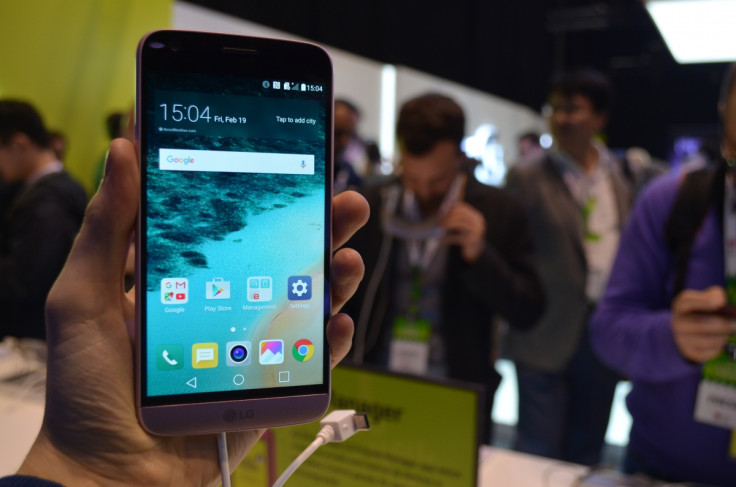 We have just got our hands on the new LG G5 at its launch event in Barcelona. And while it is clearly an attractive handset, the most obvious and important thing to talk about first is the phone's modular design.
By removing the bottom of the phone - a simple case of pressing a button and pulling - the use can slide the battery out and replace it with a range of LG-made accessories. All of these contain a battery of their own, but also add extra functionality to the G5.
One, called Cam Plus, includes a larger battery and physical controls for the phone's rear camera. The add-on device has a two-stage shutter button (press halfway to focus then fully to take a photo), plus a separate button for recording video and a rotating dial to zoom in and out. The selling point here is how the Cam Plus makes it easier to grip the phone and operate the camera with one hand, and that sounds great in principal but it doesn't work particularly well. And, well, it's *really* ugly...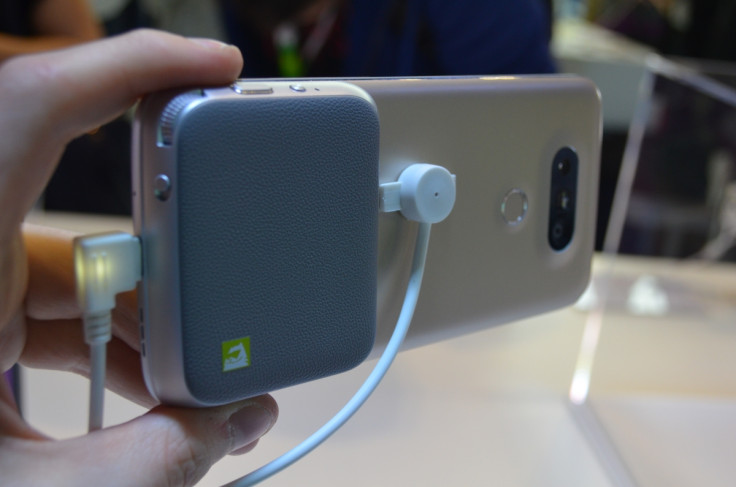 I found myself unable to comfortably press the buttons or turn the zoom dial without being worrying that I would drop the phone. It is also quite an ugly accessory and, as with everything LG announced today (21 February), there is no price or release date.
The LG G5 family
Undeterred, I then spent some time with the phone in isolation, away from the 'family' of accessories LG launched it with. The news here is mostly very good. The G5 shares much of the design DNA passed down by the G3 and G4, but condenses it into a package which feels more company. Shaving 0.2in from the G4's 5.5in screen has gone some way towards making this difference, while the handset itself is both thinner and slightly thicker than its predecessor, due to a tapered design. Where the G4 measured between 6.3 and 9.8mm thick, the new phone is 7.7 to 8.6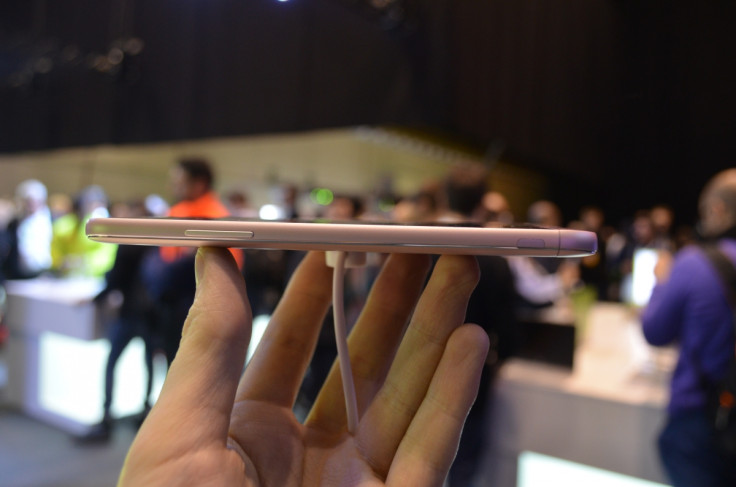 A neat new design feature is how LG has added a fingerprint sensor into the back of the G5, but which can be clicked, and therefore doubles as the phone's power and lock button.
LG has stuck with the same 'metal' construction as the G4. I use inverted commas, because while it looks like an aluminium unibody, the phone still feels slick and a little plasticky. Perhaps some of this can be blamed on the hot hands of the journalist who used the demonstration phone before me.
Anyway, the G5 is still a very good looking phone, regardless of what it is actually made of.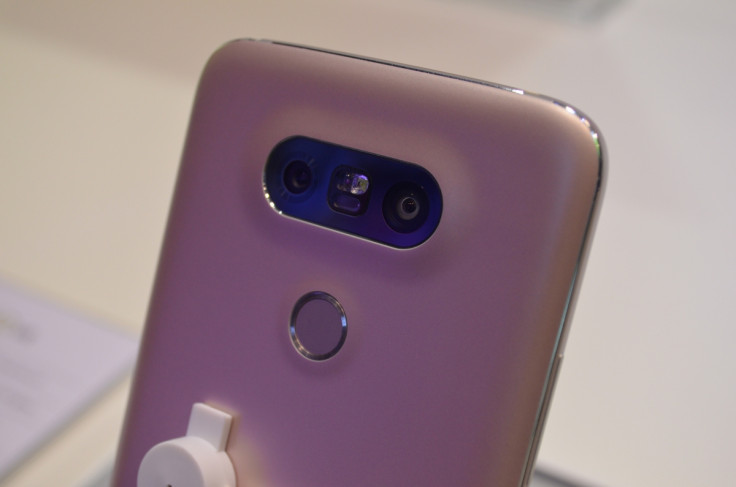 Going widescreen
New for the G5 is how it uses two rear cameras to take photos at different widths. Both with 16-megapixel sensors, one lens shoots at the usual 78 degrees, while the second takes photos which are 135 degrees wide. This, LG claims, is wider than any other phone currently on sale and 15 degrees wider than the human eye's field of view. I can see many G5 users opting for the wider option as their default, because it is able to get more into each image without the picture curving too much from one side to the other.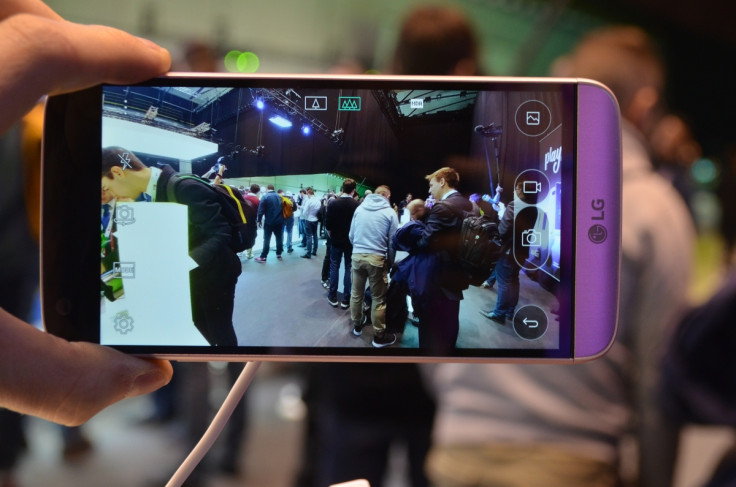 Performance from the G5's Snapdragon 820 processor with 4GB of RAM felt very good indeed, although I'll need to spend much longer with the phone to truly test its capabilities. What I am pleased to see, along with the removeable battery, is a microSD card slot which can take boost storage by up to 2,000GB. Of course, no cards this big are on the market yet, but this certainly gives the G5 a feeling of being future proof. With 32GB of storage as standard with the G5, it really is time for Apple to drop the iPhone's 16GB minimum.
Accessories, accessories, accessories...
I also briefly played with a Bang & Olufsen add-on amplifier which connects to the G5's battery slot and produces improved audio quality. But with no price it is hard to say whether this will be a worthwhile upgrade or not. The same can be said of the 360-degree camera LG is selling alongside the G5. A standalone gadget, the camera takes 360-degree Street View-style photos, which is clever enough, but I can't help but wonder how many people will actually buy it.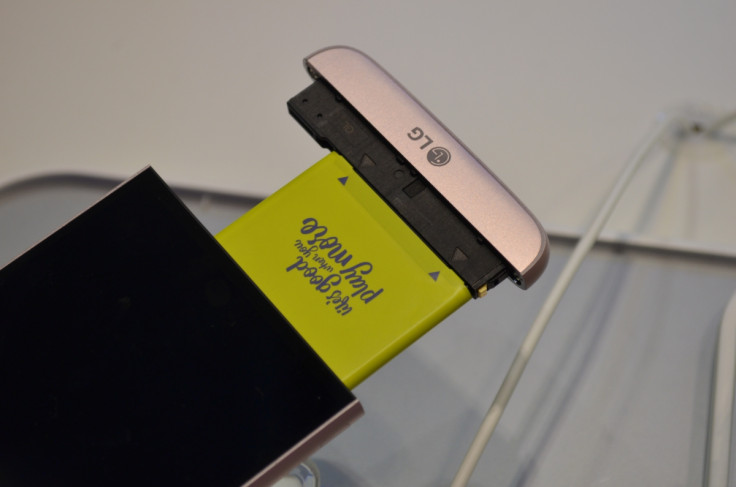 I have the same feeling with all of the accessories LG announced today. Who will buy a robot, or a camera, or any other accessory to clip onto - or be controlled by - their smartphone, a device we are almost all happy to upgrade every 12 months? I like that LG is trying to build an ecosystem around the G5 in order to stand out from a busy and hugely competitive marketplace. It will be very interesting to see how much these accessories cost, and how many LG manages to sell.
That aside, the G5 feels like a solid update from the G4 and a phone which can stand tall on its own without the need for a gadget-packed sideshow.
© Copyright IBTimes 2023. All rights reserved.