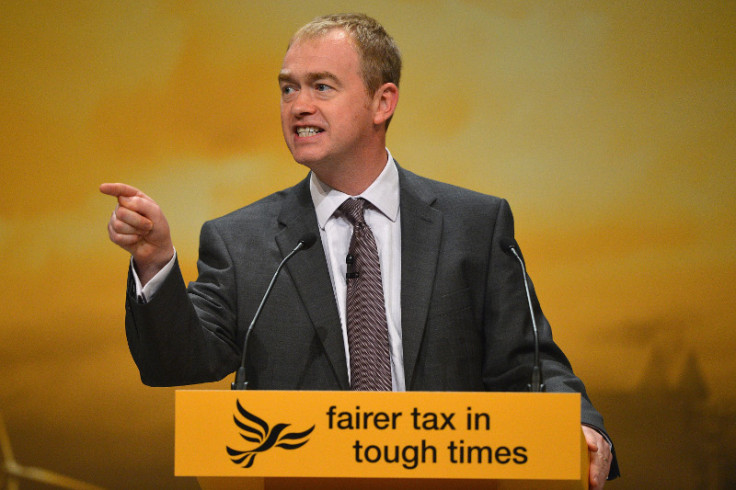 Tackling England's ongoing housing crisis will be the Liberal Democrats' number one campaigning priority in the wake of the general election, Tim Farron will announce on 23 September. The new Liberal Democrat leader will outline the strategy when he delivers his keynote speech at the party's annual conference in Bournemouth.
Farron, who beat former health minister Norman Lamb to succeed Nick Clegg, will unveil a raft of housing policies during the address and describe the country's housing problems as a "national emergency". The leader's six proposals include a housing investment bank and removing the borrowing cap on councils so they can access up to £7bn in a bid to build more properties.
"Access to affordable housing affects us all because it is the entry ticket to society: to security and stability, to work, health and community. Because without secure, affordable and stable housing how can you be sure that you can send your kids to the same school one term after the next?" Farron is expected to say.
Inside London's rents crisis

London is building new homes at half the pace it needs to meet the intensifying housing demand from a growing population set to surge past 9 million by 2020.

As a consequence, London's average rent for all property types has soared by over 25% between 2011 and 2015, according to the Valuation Office Agency, reaching £1,350 per month. It will get even higher.

Londoners have been forced into smaller and stranger accommodation, from bedroom sharing to living on boats to property guardianship. Those at the sharpest end are at risk of exploitation: men are offering desperate women 'free' rent in exchange for sex.

For the complete series on London's rents crisis by IBTimes UK, check out our Flipboard magazine on the issue that defines the city.
"How can you be confident you can keep your children safe and warm? How can you apply for and hold down a job to feed and clothe them? And, without this confidence, how can you have the peace of mind to concentrate on anything else in life? The worry and the burden of not knowing if you can pay the mortgage, pay the rent, stay in the same place for more than 6 months at a time, is devastating to millions of people. And we will not accept it.
"Housing is the biggest single issue that politicians don't talk about. Well, we are going to talk about it, campaign on it, go on and on and on about it, and make a difference to the millions who have been ignored."
Farron will also explain that Ken Loach's 'Cathy Come Home', a film which tells the story of a family breaking apart due to poor housing, inspired him to get involved with politics at just 16.
The Liberal Democrat leader will want to replenish the morale of the party's members after a disastrous general election performance which saw the Liberal Democrats reduced from 57 MPs to just eight seats in the House of Commons.
However, Farron has opportunity to bounce back in the polls with the Scottish, Welsh and London assembly elections less than a year away. The EU referendum could also be a chance for the Liberal Democrats to bolster their support.
David Cameron has promised to hold the historic vote before the end of 2017, but BBC Newsnight has reported the referendum could come as early as April 2016.