Sicily migrant tragedy: Police arrest Senegalese man hired in Libya to sail dinghy carrying 130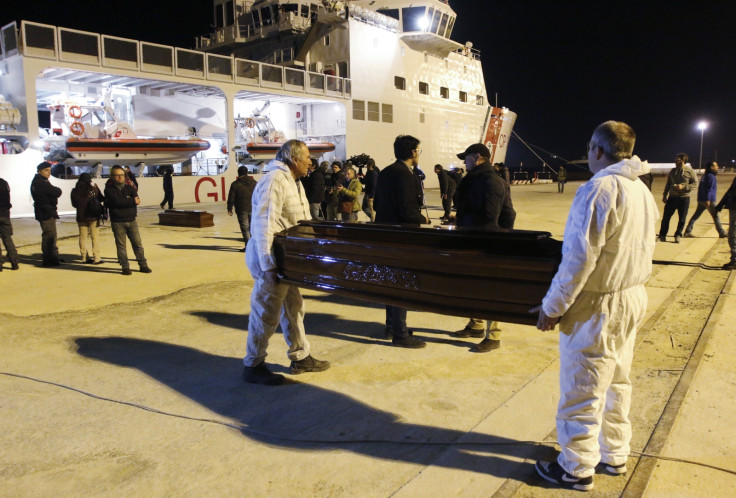 Italian police have arrested a man suspected of involvement in the latest migrant tragedy in the Mediterranean which killed 10 people.
At least 10 migrants trying to reach Italy died when their rubber boat overturned on 3 March about 50 miles north of Libya, in the Strait of Sicily.
The suspect, a 20-year-old Senegalese national, admitted to being hired in Libya to sail a dinghy boat carrying 130 migrants, according to a police report.
He has been transferred to prison where he is being held for illegal immigration.
While at least 10 people died in the tragedy, 40 more remain unaccounted for, according to a coastguard ship in the area.
The coastguard ship, already carrying 318 migrants rescued in a previous mission that day, managed to rescue a further 121 people, including a pregnant woman and at least 30 children.
Numbers attributed to rise of Isis
The recent tragedy is just one in a series of incidents, which have seen the coastguard rescuing another 1,000 migrants on several other vessels.
In a statement released on 4 March, the coastguard said it had conducted at least seven operations since the previous day, rescuing 941 people with the help of three cargo ships.
Human rights groups estimate that more than 3,000 people have lost their lives making the perilous journey in the last year, with more than 200,000 making it to European shores.
The European Union border agency, Frontex, reported that the sea crossing between North Africa and Italy is where most of the increase of illegal immigrants attempting to reach the European Union's shores was recorded.
Italy's interior ministry says 7,882 migrants have arrived in the country since the beginning of 2015 - a 43% rise on 2014. Italy has appealed for international help to deal with the crisis for years and points out that most of those rescued head further north in Europe.
The increase in numbers has been attributed in part to the continuing conflict in Syria and Iraq, with the rise of Islamist militant group Islamic State (Isis) and their recent incursions in Libya.
Migrants fleeing conflicts are often paying up to €2,000 (£1,440, $2,200) to people smugglers in the hope of making it to Europe.
© Copyright IBTimes 2023. All rights reserved.