Life is Strange behind-the-scenes video hopes to ease fears over Chloe's new voice actor
Ashly Burch might not be voicing the fan-favourite character, but she's on board with prequel series.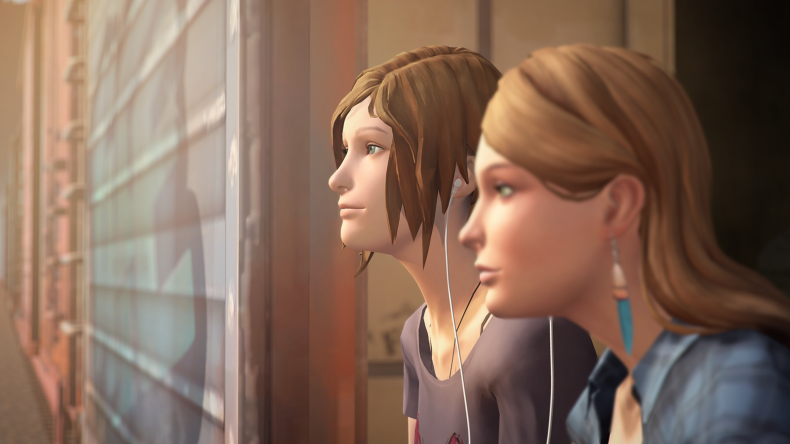 Square Enix has released a new behind-the-scenes video ahead of the launch of episodic Life is Strange prequel series Before the Storm in August. The video focuses on lead characters Chloe and Rachel.
Announced at E3, Before the Storm takes place before the supernatural, time-travelling drama of Dontnod's incredible game, focusing on the relationship between Chloe Price and Rachel Amber that was so central to the first series' story.
Fans of Life is Strange instantly noted that Ashly Burch was not returning to voice fan-favourite Chloe in the new game. It was revealed soon after the announcement that this was due to the SAG-AFTRA voice-actor strike.
Burch is still on board as a writing consultant however. Something this new video hopes to make abundantly clear to fans of the series, in the hope alleviating any fears they may have.
The video begins with Burch, showing her in her new role, before we're introduced to new voice actor Rhianna Devries. The video is then entirely about the characters of Chloe and Rachel, who were important to the original Dontnod series but weren't fleshed out.
The video also features Zak Garriss, lead writer at Deck Nine Games, the studio leading development as Dontnod focuses on an entirely new second series.
Life is Strange is, in our opinion here at IBTimes UK the finest example of its brand of episodic, narrative and choice driven game. It was our game of the year in 2015.
Life is Strange: Before the Storm will be released on PS4, Xbox One and PC on 31 August, 2017.