Lily Allen's 'would have been raped by somebody else' comment on Rochdale abuse victims sparks outrage
Lily Allen has apologised after being slammed for victim-blaming.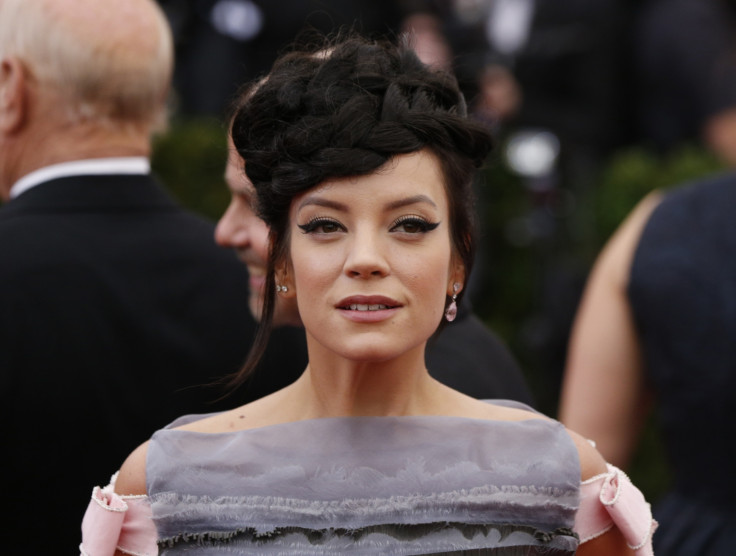 Lily Allen has left people outraged for claiming that the Rochdale grooming gang victims "would have been raped or abused by somebody else".
The Not Fair singer has been called "vile" and "sick" for claiming there was a "strong possibility" that the rape victims would have been assaulted even if grooming gangs did not exist.
The 32-year-old songstress made the comments after a Twitter user asked her opinion on whether the victims would have been raped "if the attackers had not been allowed into the UK".
"For the life of me I cannot think what about this country's attitude towards women would attract people of predatory nature to want to settle here," Allen replied, according to the Daily Mail.
She added, "Actually, there's a strong possibility they would have been raped and abused by somebody else at some point. That's kind of the issue."
Allen removed her comments after she was slammed by people on Twitter. She even blocked those who lashed out at her for victim-blaming.
Shortly afterwards, Allen issued an apology, saying she was sorry that she had made comments that might have "negatively impacted" victims of sexual abuse.
"If there are any victim of sexual abuse and particularly any girls and women from Rochdale who saw my tweet and were negatively impacted, I apologise, of course. Being able to accept responsibility and apologize is strength, not weakness," she said.
Nine men - eight of Pakistani origin and one from Afghanistan – from Rochdale and Oldham were jailed for operating a child sexual exploitation ring in Rochdale in 2012. The men – aged between 24 and 59 - were found guilty of offences including rape and conspiracy to engage in sexual activity with children as young as 13 years old.
Ringleader Shabir Ahmed was sentenced to 22 years in prison for repeatedly raping a girl, while the eight others involved in the child sexual exploitation ring received jail sentences, ranging from four and 12 years.