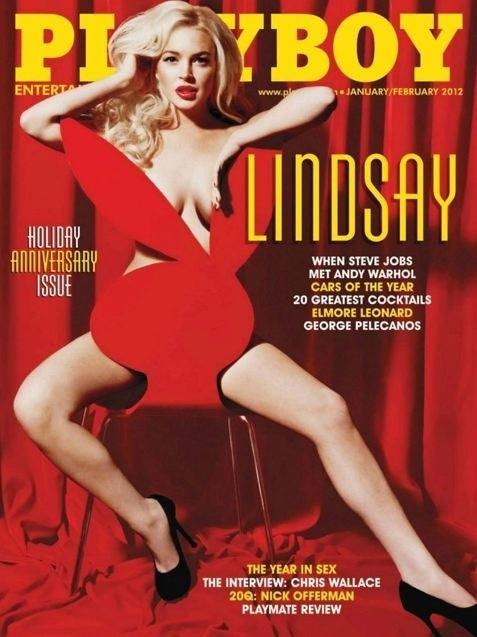 Lindsay Lohan's nude Playboy issue is selling like hotcakes and generating record breaking sales, according to reports.
The 25-year old star's nude spread in the men's magazine has been in high demand since it hit newsstands across the globe last Friday.
The issue, which generated a tremendous buzz after the cover was recently leaked online, has apparently being flying off the shelves as consumer flock to see the child star in her birthday suit for themselves.
Playboy initially teased consumers by releasing a picture from the inside spread of the magazine shortly after the leak but were then forced to bring the release date of the January/February issue forward altogether after the global interest intensified.
Although the publication is yet to release official figures, Playboy founder Hugh Hefner took to Twitter earlier this week to share with fans the success of the issue by tweeting: "The Lindsay Lohan January-February Double Issue is breaking sales records."
But according to TMZ, the issue is selling so well that vendors across the country are having to order additional copies to keep up with demand.
Sources close to the publication also revealed that the issue has helped increase subscription sales to the online service iPlayboy.com substantially.
Miss Lohan is also doing her part and spearheading the promotion campaign of the issue by using her Twitter page to urge fans to buy the magazine.
She tweeted:"Playboy on stands now! I was so nervous! I hope people like it :) and pick up a copy!!! * ....xoxo."