Lindsay Lohan 'turned down' One Direction heart-throb Harry Styles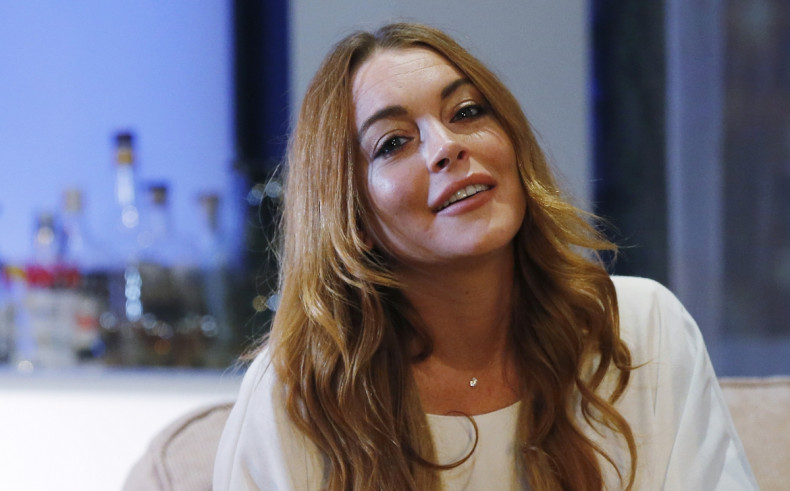 American actress Lindsay Lohan has revealed that she had once turned down One Direction member Harry Styles after he knocked at her hotel door at 2am. Lohan said she sent Styles packing as she did not recognise him.
"I didn't know it was him [Harry Styles]," Lohan told The Sun. "He was in a suit. I said, 'Well, you're very good-looking — can I help you?' That was it," she said.
"He was like, 'I'm Harry. Gavin and Michael sent me here'. I was in bed. I was like, 'I'm going to bed but it was nice to meet you", she said. "It was 2am, I had just come back from an AA meeting. I looked like s*** too. I was wearing a big hotel robe, I had a slip under it. It was not a good look," she added.
"I was watching some really cheesy movie too. You could totally hear it in the background," LiLo said. "It didn't click who he was at the time. I told my sister the next day and she was like, 'Wait, are you kidding me? Do you understand? Do you have his number? Can I have it?' I saw him in LA recently. I think it's probably awkward on both our parts now."
Styles, who has reportedly dated stars like Taylor Swift and Kendall Jenner, later claimed that he did knock at Logan's door because his friends had tricked him by saying that the 29-year-old was having an after-party in her room.
"The people who I used to hang out with are waking up at 5am — now I wake up at 9am," she said and confirmed that she was indeed dating Russian business heir Egor Tarabasov. "I do have a boyfriend and he is a great guy. I'm really happy."