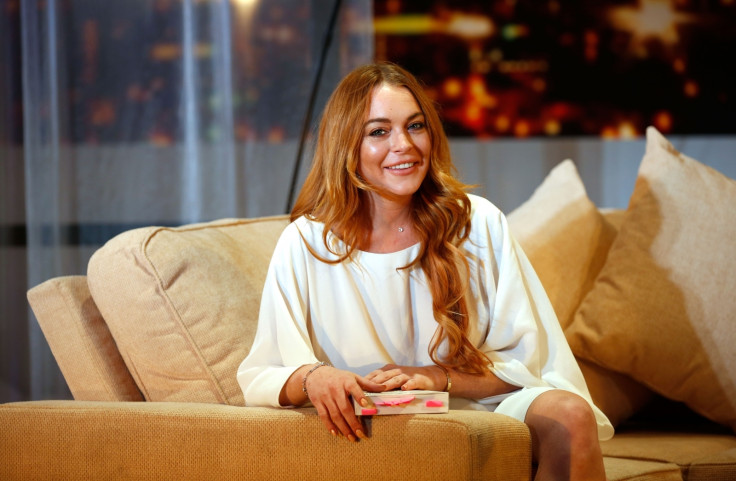 Lindsay Lohan is in the news for the wrong reasons yet again. Her unusual post on Instagram has sent her fans into frenzy, sparking pregnancy rumours.
The picture posted on Friday (22 December) had a bizarre sketch of a baby's head hovering over a stomach cut open. In the disturbing photo, the floating head was seen connected with a string which looked more like an umbilical cord that originated from the woman's stomach.
"Life is life... #MeToo," she captioned the haunting post and soon it went viral on social media, with fans speculating that she is or was pregnant. Many thought, she is expecting a baby but, considering her history of weird actions, this might be her way to announce the news.
Others speculated that the Mean Girls actress may have lost her baby and is sharing her agony with the distressing post. "Do you want a baby or are you pregnant or is this just art?" One of her six million fans wrote.
"Linds...is this your pregnancy announcement?" Another intrigued fan asked. While a third one assumed she became pregnant after being sexually harassed when young. "I believe she's saying she got pregnant by an abuser when she was young and had an abortion. That's why the #metoo. Just my observation," said the third fan.
Hours after receiving the comments, the 31-year-old actress deleted the post. This is not the first time the actress caused an uproar through her weird social media posts. Just days after the Harvey Weinstein scandal broke, she shared a cryptic video supporting the disgraced Hollywood boss.
"I'm in Dubai, I'm home, and I feel very bad for Harvey Weinstein right now, I don't think it's right what's going on," she had said in the clip about the film producer who faces sex abuse allegations by multiple women.
"He's never harmed me or did anything wrong to me. We've done several movies together, and so I think everyone needs to stop. I think it's wrong. So stand up." After receiving severe backlash, she deleted this post too.
In December, however, the former child actress claimed she is doing good in her life. "I'm good, I'm really happy, I'm in a really good place. I love life! Everyone has their ups and downs but I lived mine for everyone to see You can have moments in your life where you don't really know what you want. and there's a way through that," she told the Daily Mail weeks ago.