It is not often that Lindsay Lohan makes the news these days, and it is even rarer for her to make the headlines for the right reasons. This time around the actress burst out from the shadows in defence of Harvey Weinstein who has been accused by multiple women of sexual harassment.
In a video which she shared on Instagram on 10 October, the Parent Trap star introduced herself before expressing her sadness at the whole scandal.
"I'm in Dubai, I'm home, and I feel very bad for Harvey Weinstein right now, I don't think it's right what's going on," she said. She followed up the clip with another one in which she continued to voice her support for the disgraced film producer.
"He's never harmed me or did anything wrong to me," she said as justification for her stand. "We've done several movies together, and so I think everyone needs to stop. I think it's wrong. So stand up."
In an earlier part of the video she also took aim at Georgina Chapman, Weinstein's wife who announced that she was leaving her husband following the numerous allegations that came to light. "I think Georgina needs to take a stand and be there for her husband," the 31-year-old added in the clip which also featured a halo-wearing smiley emoji with the name Harvey written above it.
Chapman, 41, released a statement to People magazine on 10 October explaining that she needed to focus on her children at this traumatic time. "My heart breaks for all the women who have suffered tremendous pain because of these unforgivable actions. I have chosen to leave my husband," she told the publication.
"Caring for my young children is my first priority and I ask the media for privacy at this time."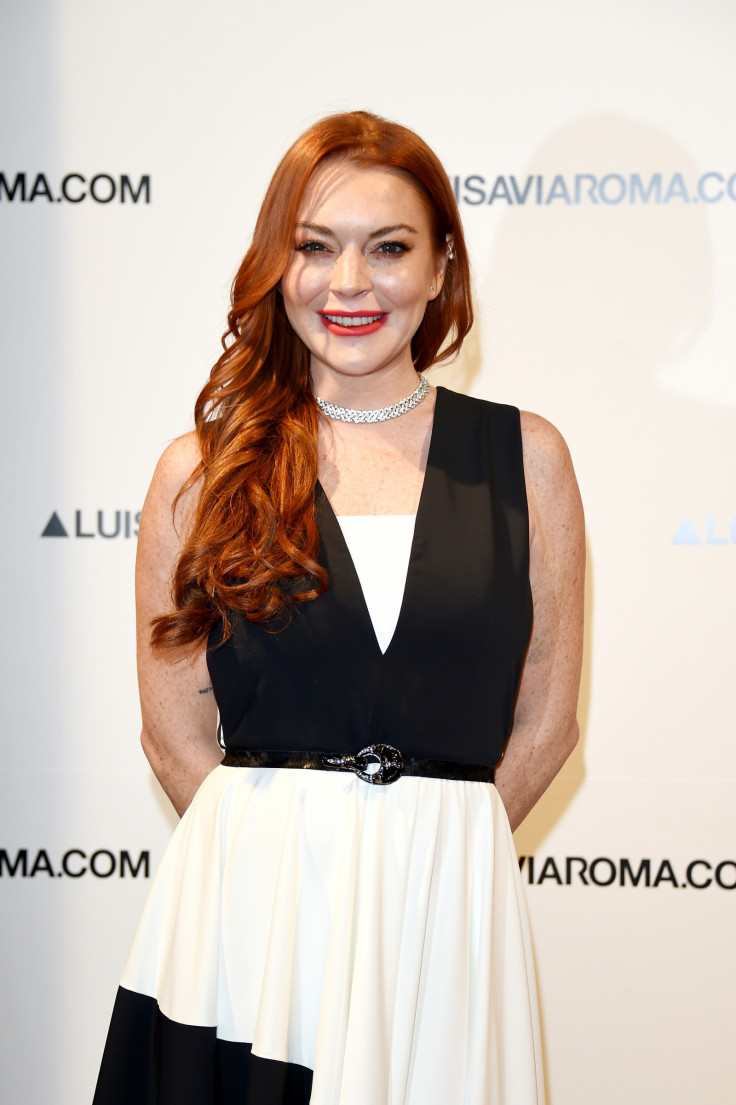 While the Marchesa designer is probably not going to take much heed of Lohan's comments, the internet was more than willing to address the now-deleted video and slammed the Mean Girls actress with multiple references to her drug addiction past.
"Lindsay Lohan is higher than rent in San Fransisco, homegirl needs help," one person wrote on Twitter while another one added: "Bygone drug addict Lindsay Lohan...defending Harvey Weinstein bc he didn't assault her is like defending OJ Simpson bc he didn't murder me."
According to TMZ, Weinstein has checked into a European rehabilitation clinic where he is seeking treatment for sex addiction and behavioural issues. While he receives in-house care, allegations continue to build up against the 65-year-old. Gwyneth Paltrow and Angelina Jolie were the latest celebrities to come forward with claims that they were the target of sexual harassment at the hands of Weinstein in the early days of their careers.