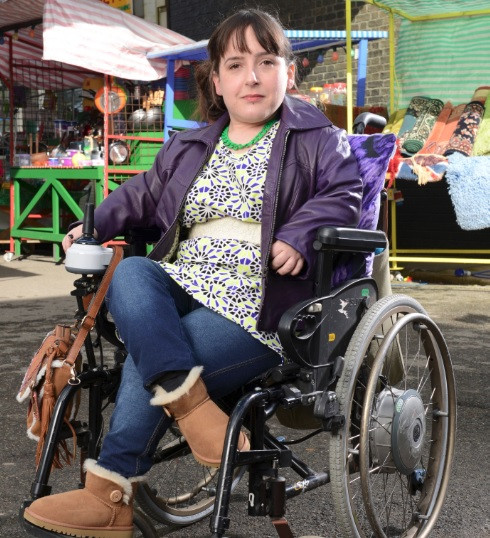 EastEnders producers are preparing to shake up the BBC soap with the introduction of a feisty new character.
Lisa Hammond will join the cast as Donna Yates, a wheel-chair bound market trader who gets on the wrong side of fellow stall holders Bianca and Kat when she arrives on Bridge Street.
The 31-year-old actress, who suffers from a restricted growth condition, was given the role over able-bodied auditionees.
"I'm really excited to join the cast of EastEnders," she said of her new gig. "It's a great opportunity to be a part of such a big and popular show. Donna is a bit of a handful but they're always the most fun characters to play! It feels good to be bad!"
Executive producer Dominic Treadwell-Collins revealed that the Donna's character will be misjudged when she first arrives in Walford.
"Donna's not an easy character to like at first. She's flinty, aggressive and difficult. As we get to know her better however, we will discover a funny, loyal but also fragile woman underneath," he said.
"Lisa is a brilliantly comic and sharp actress and we've been trying to get her into the EastEnders cast for a long time - so I'm delighted that it has finally happened."
Hammond, whose screen credits include Grange Hill, Bleak House and Max & Paddy's Road to Nowhere, is set to make her debut this spring.