In this week's A-List Insider: Lady Gaga and Taylor Kinney split, Leslie Jones quits Twitter after racist abuse and stars weigh in on Taylor Swift and Kim Kardashian feud.
Lady Gaga and Taylor Kinney still 'soulmates'
It looks like it's all over for Lady Gaga and Taylor Kinney. According to TMZ, the couple hit splitsville at the beginning of July after five years together.
You may recall that the Chicago Fire star popped the question on Valentine's Day last year with a heart-shaped diamond engagement ring. At the time the singer told fans: "He gave me his heart on Valentine's Day, and I said YES!"
But hope isn't lost yet. In a touching Instagram post Gaga called Taylor her "soulmate" and said that they were taking a break. "We are both ambitious artists, hoping to work through long-distance and complicated schedules to continue the simple love we have always shared. Please root us on," she said.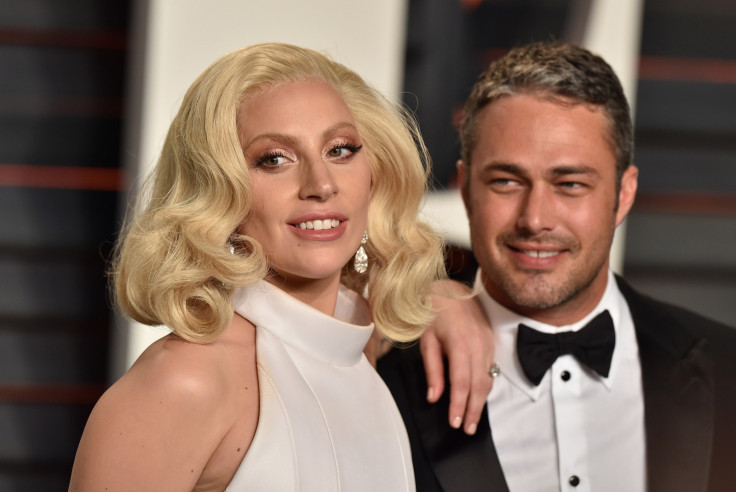 Kim K 'exposes' Taylor Swift
And elsewhere it looks like everyone has something to say about the Taylor Swift and Kim Kardashian feud.
Just in case you have been living under a rock, here is a quick rundown of the drama. After Kanye West released his track Famous earlier this Swift insisted she never gave him permission to reference her in the track, in which he raps the lines: "feel like me and Taylor might still have sex" and calls her a b- I-t- c-h .
Well after months of back and forth and subliminal remarks, Kim decided to 'expose' Taylor by posting a series of videos on her Snapchat account of a phone call with Kanye in which she allegedly approved.
Taylor branded it 'character assassination' and a host of stars have also had their say. Piers Morgan compared Taylor to Pinocchio. Chris Brown revealed his allegiance with team West with a since-deleted Instagram post which told Taylor to 'Make music and shut the [deleted] up.'
Joseph Kahn, the director of Swift's Bad Blood music video, stepped in to defend the singer, tweeting: "Ain't the first time the Kardashians supported the murder of an innocent blonde woman".
Sharon Osbourne also had Taylor's back branding Kanye West a "bully".
Leslie Jones and Twitter Vs Milo Yiannopoulos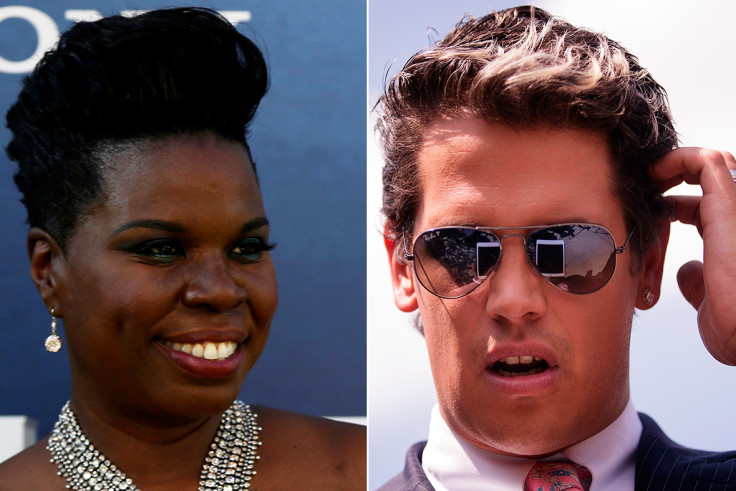 Meanwhile, a British journalist has been banned from Twitter after Hollywood star Leslie Jones became the target of racist abuse.
The 46-year-old actress, who plays Patty Tolan in the all-female reboot of the 1980s comedy, was bombarded with vile messages on Twitter, which included comparisons to Harambe the gorilla.
She quit Twitter after hitting out at the online abuse in a stream of posts in which she revealed that she felt like she was in her own "personal hell" because of "all the hatred".
Serial offender Milo Yiannopoulos, known as @nero, posted two insulting tweets about Jones on Monday and was also accused of orchestrated wider abuse against the actress.
Yiannopoulos, who has described himself as 'the most fabulous super-villain on the internet' and refers to Donald Trump as 'Daddy', branded the suspension "cowardly" and said it proved that Twitter was a safe space for Muslim terrorists and Black Lives Matter extremists, but a no-go zone for conservatives."