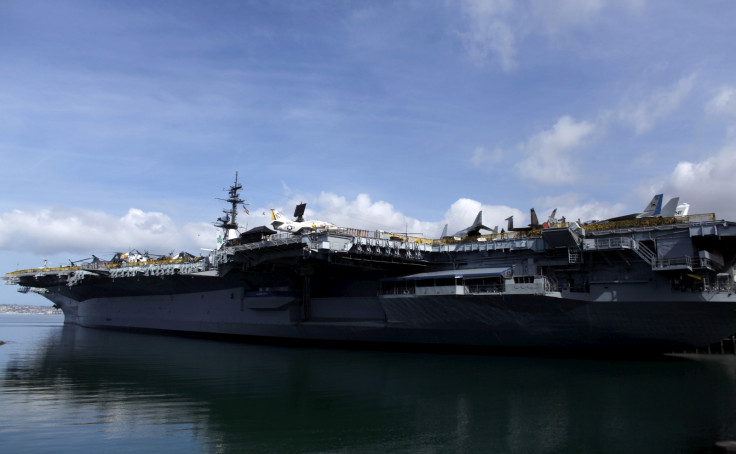 A fire has been reported on a US aircraft carrier serving as a maritime museum in the southern Californian city of San Diego, according to local media.
Workers aboard the USS Midway have been reportedly evacuated and a large number of firefighters vehicles called at the scene, after the vessel's fire alarms went off.
The San Diego Fire-Rescue Department tweets:
Authorities said the blaze erupted early in the morning on a lower deck, with reports saying it could have been caused by a welder's torch used at an on-board construction site.
No flames could be immediately seen in images from the area posted on social media.
The Midway, which was the largest ship in the world title for decade after its commissioning in 1945, is now a floating museum docked at the San Diego harbour.