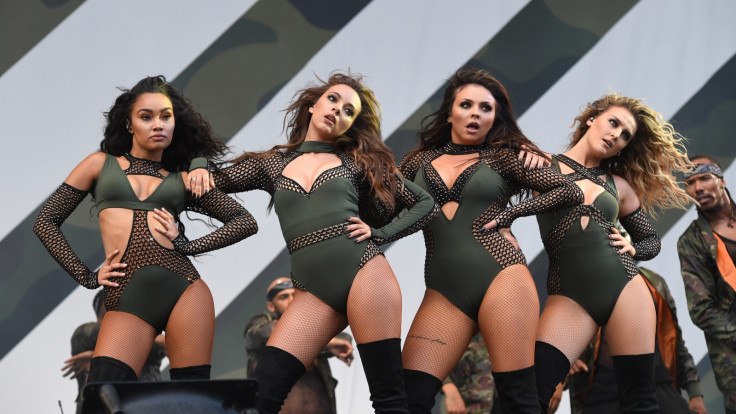 Parents of young Little Mix fans have expressed outrage after grown men allegedly traded blows and urinated in front of children at the band's Newmarket Nights concert.
Children as young as eight, who had been excited about seeing the group at the racing and music day event at the Adnams Course on 23 June, were injured by rowdy and drunken revellers. Some were said to have been left "traumatised" by their experience.
According to angry parents, they were "misled" into spending hundreds of pounds for tickets for the "family event" only for the gig to be "gatecrashed" by drunken louts who fought and trampled children.
"Never been so absolutely disgusted in my life. We have taken my two young daughters and nephew to see Little Mix today, to an apparent FAMILY event," Chloe Price said in a post on Facebook.
"After trying to get through the floods of drunken crowds to get to the concert, it was something completely different. It was no environment for young children.
"My children have been left absolutely traumatised and covered in bruises."
Although Little Mix are yet to release a statement, event organisers issued an apology and said they will review the incident.

"We widely advertise our music events as racing plus music. We had a steady flow of people arriving with a record number of police and security on site," a representative said.
"The team and I remain absolutely committed to ensuring that anybody that comes to enjoy racing and or music has a good experience and if for whatever reason that experience isn't in line with their expectation then I apologise.
"We also had our local authority safety advisory group last night conducting a full inspection and of course we will review the event in its entirety and look to improve based on customer feedback."