Former Liverpool defender Alan Hansen famously uttered the words "you can't win anything with kids" after Manchester United lost to Aston Villa at the start of the 1995/96 season.
Having sold Mark Hughes, Paul Ince and Andrei Kanchelskis, Manchester United stormed to the Premier League title, whilst also adding the FA Cup for good measure.
The side that lost to Villa featured Gary Neville, Nicky Butt, Paul Scholes and Phil Neville. Ryan Giggs was sidelined through injury, while David Beckham was on the bench. These six young men would play a major role in the double-winning season and went on to form the basis of an incredibly successful period for Sir Alex Ferguson's side.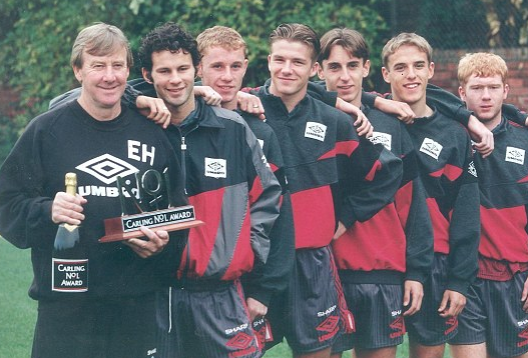 Fast forward more than 16 years and it is Liverpool who are fielding the youngest side in the Premier League. Six games in and the average age of the Reds first team is just 23.38 - just pipping Arsenal whose figure stands at 23.78.
A string of teenagers have been selected by Brendan Rodgers, not just in the league, but also in the Europa League as Liverpool look to once again establish themselves as a genuine force both domestically and in Europe.
Rodgers handed full league debuts to Andre Wisom, 19, and Suso, 18, in the 5-2 win over Norwich, while 17-year-old Raheem Sterling has already established himself as a regular in the first team.
Add these names to the likes of Jon Flanagan; Jack Robinson, Jonjo Shelvey, Joe Allen, Fabio Borini, Martin Kelly and Adam Morgan, all of which are under 23 and have first team appearances under their belt, and there are plenty of reasons for Liverpool fans to be excited.
Rodgers has himself spoken of his excitement at watching this young team grow in seasons to come. "I see it as a team - and a team that will grow. It's been great to see the young players come through.
"There's a good balance and mix to the team at the moment. We've got some outstanding senior players and it's always exciting when you see young players come through.
"The young guys that have come in have done very well, but they've got a lot of hard work ahead and hopefully they'll continue to work, keep their concentration and focus, and it will be great to see them develop."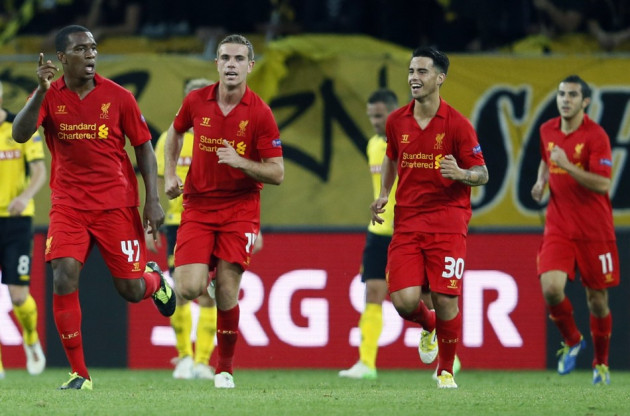 While young players can show flashes of brilliance it is important for them to consistently perform among the senior stars. These Liverpool youngsters are competing with seasoned internationals, as demonstrated by Sterling's ousting of England regular Stewart Downing.
The right blend of youth and experience is also vital. Manchester United were able to regularly challenge for silverware in the mid-to-late nineties because they had world class players in Peter Schmeichel, Roy Keane, Gary Pallister, Steve Bruce and Eric Cantona complimenting Fergie's fledglings.
This Liverpool side is a very long way from being able to challenge for the Premier League crown. However, they demonstrated last season that they could achieve big results in one off games, as shown in the cup competitions. A League Cup triumph and an FA Cup final defeat proved that there is talent in the side.
It takes years of work, an exceptional group of young players and plenty of luck to develop a side capable of winning major honours. Manchester United have proved this, while further afield Barcelona have benefited from the excellence of their youth academy and become the pre-eminent power in world football.
As for Liverpool and Rodgers, the early signs are encouraging but the work is only just beginning. For the club to return to its halcyon days, they will need to compete financially in order to bring world-class players to the club.
They certainly have a good base with Pepe Reina, Daniel Agger, Steven Gerrard and Luis Suarez providing a strong spine to the team. If the right players arrive to further develop the young pretenders then Hansen could once again be left eating his words.