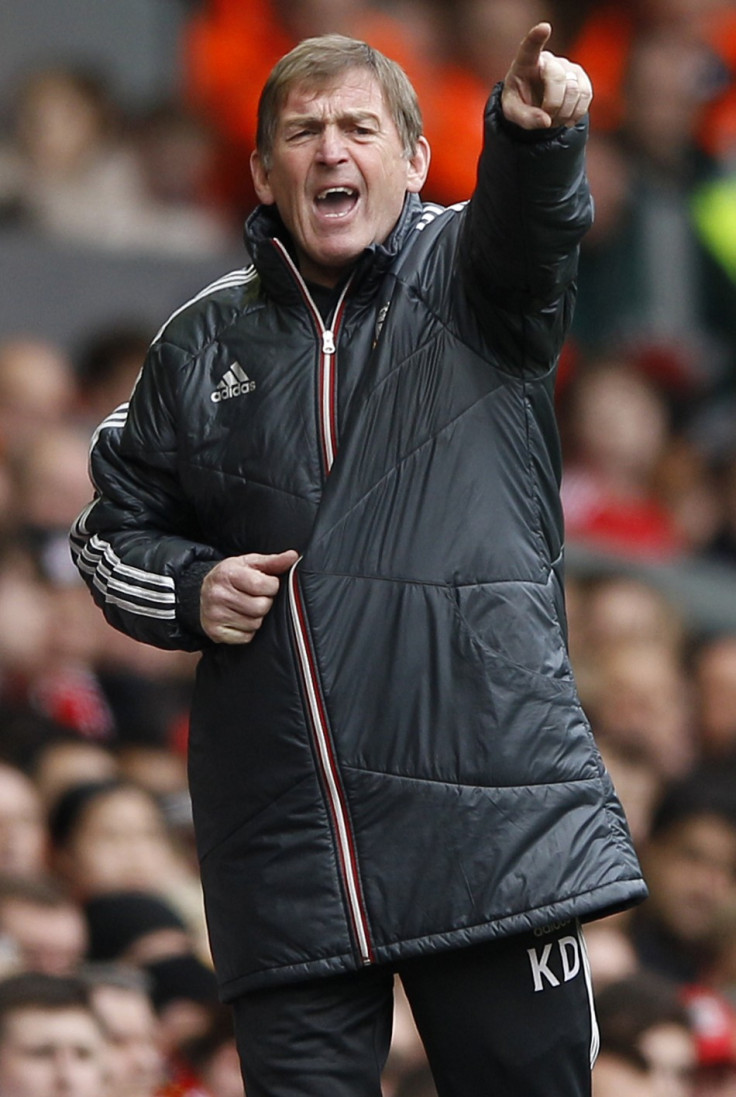 Liverpool boss Kenny Dalglish has accused the FA of disrespecting football lovers and fans, following the decision to start the FA Cup final between his side and Chelsea at 5.15 pm (GMT) and allocate minimal tickets to fans of both clubs.
According a Guardian report, the Reds' and the Blues' supporters will be receiving only 25,000 seats each out of the 90,000 available at Wembley. The rest, it appears, have been booked for Wembley club members, people from the other 763 clubs that entered the competition and VIPs.
The other controversial decision Dalglish is raging against is the kick-off time. The 5.15 pm scheduled start, the manager, argues, will affect Liverpool supporters who are already facing transport complications following engineering work on railway networks connecting London and Liverpool. This means Reds fans will be unable to get a direct train home after the FA Cup final. Although the Liverpool management will be asking Virgin Rail and Network Rail to postpone their work until the next day, Dalglish feels the FA are at fault for all this chaos.
"For me - and it's not just about fans of this club but every fan - I think they should be given a bit more respect. They've rebuilt Wembley but I don't think 25,000 is any greater number of tickets than what it was when I was playing. That's for the FA to answer. The fans should be given more respect and taken into consideration more. There are a lot of things to be taken into consideration for a kick-off time - the police, the television - but the fans seem to be the ones who come third. As a fan I would be disappointed," the Guardian quoted Dalglish as saying.
To add to the fans' misery, John Pugh (Southport Member of Parliament) said in a letter to Sir Richard Branson (Chairman of Virgin Group) that his Network Rail refused to postpone their engineering work, which was planned nearly one and a half years ago. According to the letter the Virgin group is afraid they will be financially struck if they postpone "Virgin Rail schedules and plans".
Dalglish says his support is fully with the fans.
"I won't support anyone other than the fans. It would be better if they were given greater consideration when the FA are looking at the kick-off time. I don't think anyone's got a voice for them and, let's be honest, it wouldn't be such a special occasion if the fans are not there, would it? Sometimes the problem comes when fans are taken for granted. I don't mean just the fans at this club but fans everywhere. If people have a complaint I'd advise them to complain to the relevant authorities. It hasn't been made easy for them by any means but I'm sure they will get there," he added.