Liverpool boss Jurgen Klopp has hailed former Manchester United manager Sir Alex Ferguson as the "John Lennon of football". Speaking ahead of the Reds' home game against United on 17 January, the German said he thought Ferguson was the "greatest ever" and compared him to the the much-loved Beatles icon.
"I had a few really good moments with Sir Alex, and for me, in comparison to him, a young manager, it's a big honour to talk to Sir Alex. For a football manager it's nearly the best thing you can do is sit there and listen, but to be honest all I needed was 10 minutes to understand it all but then it wasn't in (my) language".
"Maybe he is the greatest ever, the John Lennon of football or something like this," added Klopp.
The claims may annoy some Liverpool fans. The club has a famously stormy relationship with the Scottish manager, who once promised to "knock them off their perch" when he first took charge of Manchester United.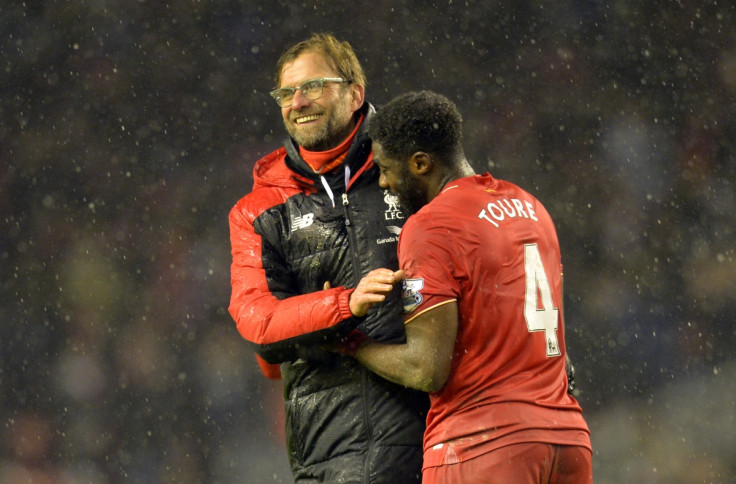 Ferguson has also praised Klopp in the past, telling ESPN, "[Klopp has a] strong personality, very strong, very stubborn, determined and and his career at Dortmund was a stellar rise to the top and I think he'll do very well".
Liverpool defender Mamadou Sakho, captain Jordan Henderson and winger Jordon Ibe should all be available for the match on Sunday. Klopp also spoke about his relationship with current United manager Louis van Gaal, who has come under criticism this season for his style of play.
"I don't know Louis too well but we have had a few intensive games. We both want to be successful. We are different characters. He is more experienced. Maybe I'm more lively on the touchline than him, but sometimes that is not always good."
Manchester United currently sit sixth in the Premier League table, with Liverpool three points behind them in ninth.