Lucas Leiva has revealed that he is on the path to recovery, with the Liverpool star hoping to be back in action for the Reds when their pre-season training commences.
Lucas sustained an anterior cruciate ligament injury back in November last year, and had to sit the rest of the season out for the Reds after they won the Carling Cup.
And as Liverpool struggled to find an apt replacement for the Brazilian, fans will be delighted at the prospect of him making a return well before next season starts.
"I'm in the final stage of my recovery. I've been recovering for six months," he told Brazilian TV channel Sportv.
"I am currently in the physical stage, aiming to be back for pre-season, so that I can be back on the pitch as soon as possible."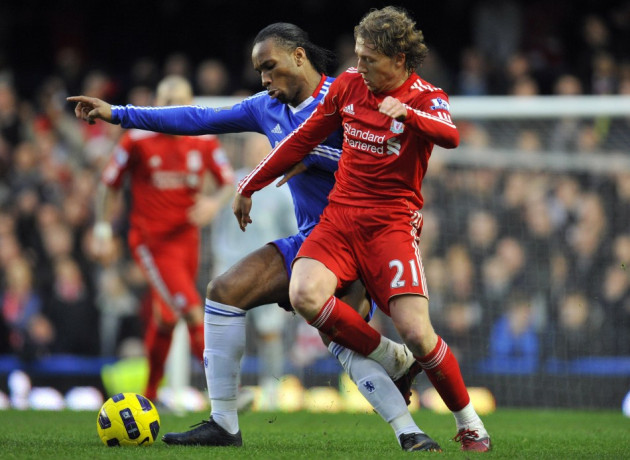 Liverpool are currently undergoing the process of finding a new manager, and Brendan Rogers of Swansea looks almost certain to be announced as the new gaffer this week.
Rogers is believed to have signed a three year deal with the Anfield club, and though long term vision is at the forefront of owners FSG's minds, efforts will no doubt be stepped up to achieve Champions League qualification once more.
With that in mind, Lucas will be coming back to a whole new style of play, though he is just as badly needed in the Liverpool squad as when he was injured; the holding midfielder made the most successful tackles of any Reds player throughout the season, despite being out of action for five months of the campaign.
The 25 year old is still in Brazil undergoing rehabilitation, but will almost certainly miss the Brazilian national side's matches in the London 2012 Olympics.