Lucas Leiva has tweeted that he's feeling good and ready to get back into training at Liverpool again, as Brendan Rodgers announced he is close to fully recovering from a thigh problem.
Leiva endured a season-ending injury to his anterior cruciate ligament last year that caused a great deal of difficulty for the squad, with the defensive midfielder playing an important part in the Reds' push for a top four spot.
Their decline in form after he was sidelined was no coincidence, and though this season was supposed to be his gallant comeback, a thigh injury sustained in August caused more pain for the star as he was once again put out of action.
But now, Rodgers has revealed that he is ready to start training again, and will return to the pitch in a couple of weeks.
"We're in a good moment," Rodgers told the Liverpool website. "Some of the players that have been out are starting to return back to training.
"Lucas Leiva will come back into training, which is great news. He has worked tirelessly in his rehabilitation, so he comes back out onto the field in a good moment.
"He won't be ready to play for the weekend, but certainly over the next couple of weeks he'll be very close."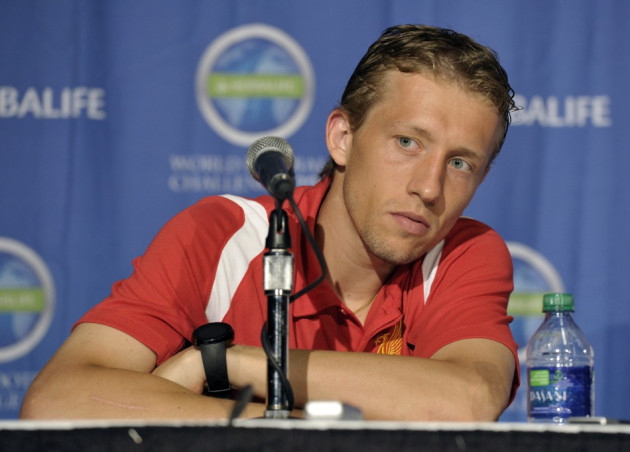 Soon after the comments, Lucas said on his Twitter: "Happy to be back and feeling good. Just get some more training session and I hope I will be available soon."
Lucas' return will no doubt be a massive boost for Liverpool, who are struggling in the league in 13th spot on the table at present.
The Brazilian was not only influential for his club last season, but in the Premier League as a whole, making the most defensive tackles across the board before his injury set him back.
Meanwhile, Rodgers also gave updates on Jonjo Shelvey and Pepe Reina's injury situations, stating: "Jonjo will be back into training today, so he'll be fine [for the weekend].
"Pepe has been back in training. He was very close to last weekend [at Chelsea].
"He made a great commitment to show he's fighting for his place here in the group. He was called into the Spanish squad, but stayed here to ensure he was fit and strong - and he's been training all week.
"He'll be available for the weekend."