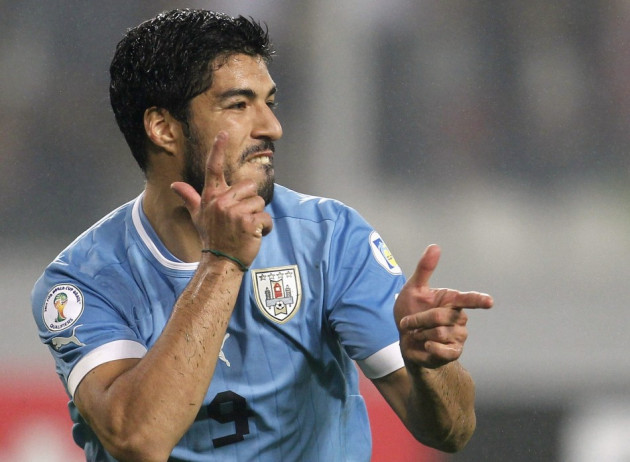 Liverpool defender Kolo Toure believes Luis Suarez's return to the first team fold comes at the perfect time following the club's first defeat of the season to Southampton.
After a bright start to the 2013/14 campaign where the Reds secured 10 points from their first four games, Brendan Rodgers' side stuttered to a 1-0 home defeat to Mauricio Pochettino's side, their first defeat in 14 games.
Suarez once again watched on from the stands as he served the final game of his eight match ban for biting Chelsea's Branislav Ivanovic last season, but will be in contention to return for Liverpool's Capital One Cup clash with Manchester United on Wednesday.
Given Daniel Sturridge's prolific form so far this season, whether the Uruguayan international will slot straight back into the Liverpool XI remains to be seen. But former Manchester City and Arsenal man Toure is confident both strikers can forge a deadly partnership and ensure Liverpool's temporary blip remains just that.
"Luis is a fantastic player - a top striker who can score a goal at any time. He will strengthen the team," Toure told the Liverpool Echo.
"Daniel Sturridge has been playing so well for us and the two of them will be a very strong partnership. I'm sure Suarez will be ready to be thrown back in."
At certain points over the summer it had appeared Suarez had burnt his bridges with the club that brought him to English football, with Arsenal's keen interest in the once-disillusioned striker putting more strain on his relationship with the club.
But having settled his dispute with the club's hierarchy and Rodgers, the former Ajax man is once again ready to contribute despite not having played any competitive club football since April.
The 26-year-old twice scored against Peru in a World Cup qualifier earlier this month and showed little suggestion of being off the pace, a promising sign with his return imminent.
"You saw from his international appearance the other week, in the first game he had played for a while he scored twice," Toure added. "That just shows how strong the guy is.
"He had been very difficult to defend against in training. He is a winner. He's always working hard and fighting. You want those kinds of players."