BBC pundit Mark Lawrenson has hailed Liverpool striker Andy Carroll's recent form and believes the club have not received the credit they deserve for their FA Cup semi-final win over Everton.
Carroll 's late header sent the Reds through to an FA Cup final against Chelsea after they came from behind to beat Everton at Wembley last weekend.
Liverpool fell behind after a defensive mix-up allowed Nikica Jelavic through to score midway through the first-half. But goals from Luis Suarez and Carroll sealed a second Wembley appearance of the season for Kenny Dalglish's side. And Lawrenson echoed Jamie Carragher's comments that the semi-final victory could prove to be a turning point for Carroll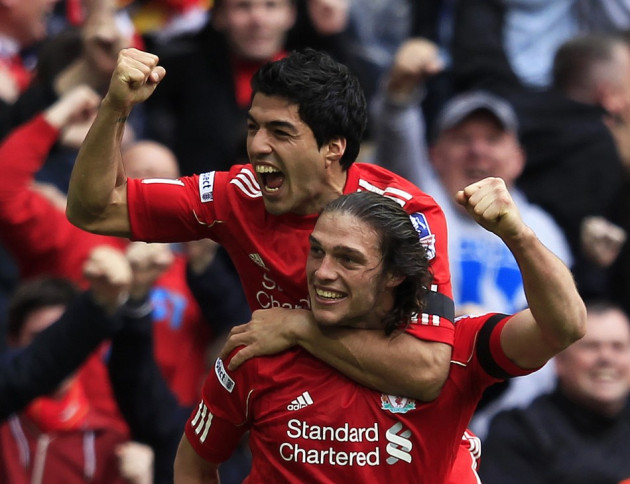 "Liverpool deserve more credit for their FA Cup semi-final win over Everton than they have received," Lawrenson told the Liverpool Echo. "They showed the mental strength to fight back from a defensive mistake while Everton couldn't get over theirs.
"The worst thing that happened to Everton was half-time. But from the restart, Kenny Dalglish's side were transformed, infused by a greater self-belief and desire to go for the win.
"Andy Carroll epitomised that shift in focus. He could have crumbled after his poor miss early in the second half, but he recovered and went on to make himself a hero with the Liverpool supporters by scoring the winner."
Carroll still has a long way to go before he silences those who doubted his £35m transfer fee but Saturday's strike will have gone a long way to atone for a stop-start campaign where. "That goal alone was worth £35  million,'' said Jamie Carragher in the post-match celebrations and Lawrenson remains adamant the striker will overcome his poor start to life at Anfield.
"Semi-finals are always good for strikers. There isn't the same pressure as being a defender, where one mistake can cost a team a place in the final - as we saw on Saturday," added Lawrenson.
"Carroll is getting better, there's no doubt about that. Last week would have been great for him, because when you play well and score goals life takes on a whole new meaning when you are at a top team.
"He has had some tough times, but he'll now see light at the end of the tunnel and will want more of what he experienced at Wembley."