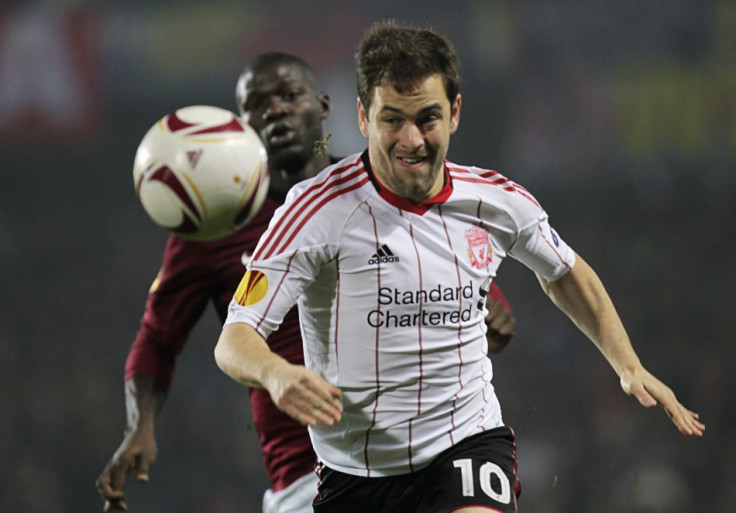 Liverpool attacking midfielder Joe Cole, currently on loan in French club Lille, hopes that the new Reds manager, who will fill Kenny Dalglish's shoes, will give him a chance to prove himself next season.
The 30-year-old midfielder, who was not at all favoured by Dalglish, claims that he has become a more mature player after spending ten months in France. Now he hopes to make a good impression on the new Liverpool manager so that he can make his way back to the first team.
"I haven't had any conversations with Liverpool, but as it stands I'm back there for pre-season.When you don't know who the manager is going to be you cannot do much else really. I'm hoping to make it at Liverpool. My time at Lille has been extremely positive. I've moved back from the wing into a more central midfield role and I have thrived there," Goal.com quoted Cole as saying.
"It's my best position, I was doing it at 19 for West Ham. The days of me running down the wing are over, I see my future in the middle now. It's where I can get my foot on the ball and get the best out of myself. Once a new manager is appointed then we'll see how it goes with him," he said, according to The Sun.
Even if he does not make it in Liverpool, many other clubs including his former team West Ham (who have been promoted to the Premier League) and Tottenham are keen on getting the 30-year-old midfielder.The former Chelsea midfielder, who scored nine goals for Lille helping them qualify to the Champions League next season, says that he is proud of his performance in France.
"It's an unbelievable achievement for us. We lost loads of good players last summer and to help the club finish third is something to be proud of. It's been a whole new team and I have learnt so much from my time here. If I ever go into management this experience will have helped me enormously. I've gained so much," ESPN quoted Cole as saying.
Also, Cole, despite being left out of the England 2012 Euro squad by newly appointed Three Lions manager Roy Hodgson, believes that he can still play for his national side in the future.
"England has gone in a different direction and there's nothing I can do about that. But I still believe I could play in two years' time at the World Cup in Brazil. I won't give up. I'm going away for a couple of weeks but then I'll start training by myself to keep ticking over in case I'm in the Olympic squad. That would be brilliant," he added.