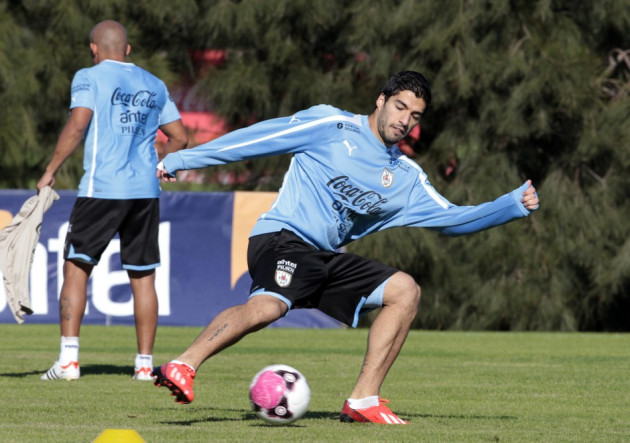 Mark Lawrenson believes that finding a replacement for Luis Suarez will be Brendan Rodgers' toughest challenge but he feels Liverpool can benefit from selling the striker to Real Madrid by getting a young prospect as well as cash.
Suarez has now given countless interviews with the Uruguayan press while on international duty revealing his desire to leave England in the summer.
The 26 year old is one of the top strikers in the world and on the back of a successful season with Liverpool, Lawrenson believes that Madrid will need to offer a decent amount, and possibly a player, if he is to leave.
"Suarez is effectively writing Liverpool an open letter in public saying that while he loves the club and the fans, he wants to go to Real Madrid, he said in the Liverpool Daily Post.
"It depends on what Real offer. If they offer one of their younger players who might make it at the top level, then it could be a deal."
Suarez will no doubt be hoping that Madrid step in for his signature, but the transfer would be unlikely if the Spanish giants confirm Edinson Cavani's arrival, with the striker also admitting he would like to join the Spanish giants.
PSG and Monaco would be two of the few clubs in Europe able to fork out Suarez's exit clause if he doesn't go to Madrid, while Atletico Madrid could be in the market for a striker after losing Radamel Falcao to Ligue 1.
But Lawrenson has reiterated his belief that finding a replacement for Suarez will be particularly difficult, especially with no Champions League football on offer at Liverpool for yet another season.
He explained: "Even if Liverpool got £40m-plus for Suarez, who could they go out and buy? Who will want to come and play for a team without European football?
"It won't be easy for Brendan Rodgers."