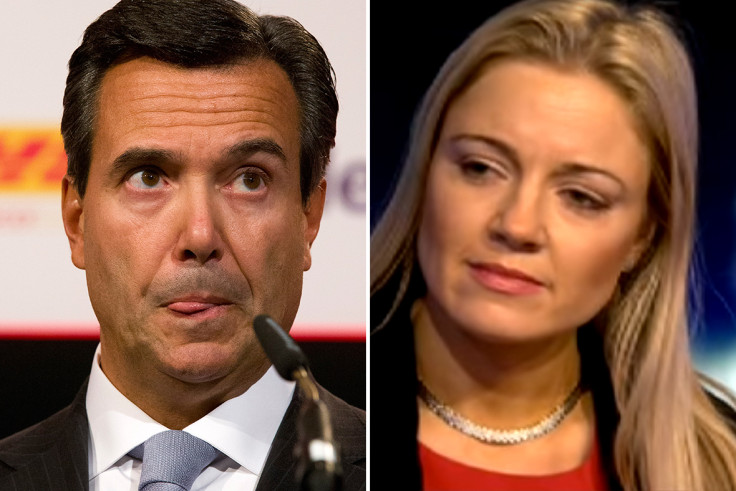 Antonio Horta-Osorio, the chief executive of Lloyds Banking Group, has admitted he regrets any "damage done to the group's reputation" caused by allegations over his private life.
In a message sent to the bank's 75,000 employees, Horta-Osorio acknowledged his mistakes while insisting that staff and himself had to maintain the highest professional standards.
"My personal life is obviously a private matter as it is for anyone else," he wrote in a message seen by IBTimes UK.
"But I deeply regret being the cause of so much adverse publicity and the damage that has been done to the group's reputation. It has detracted from the great work which you do for our customers on a daily basis and from the major accomplishments of the past five years."
Earlier this month, pictures emerged portraying the 52-year-old in Singapore with Dr Wendy Piatt, a former aide to Tony Blair, during a business trip in June. Horta-Osorio, who has been married to his wife Ana for 25 years and has three children with her, is alleged to have spent nearly £4,000 (€4,700; $5,200) during his stay with Piatt at the Mandarin Oriental Hotel in the city, including for treatments at the luxury spa.
A City analyst said the allegations were "extremely serious".
However, veteran analyst David Buik told IBTimes UK that while Horta-Osorio's behaviour would attract unwanted scrutiny, it was unlikely to cost him his job.
"As far as I'm concerned when you're in a position of huge trust and when you're in the process of nursing a bank out of a bailout, one can expect to be constantly under the microscope," he said.
"He'll regret his indiscretion and there's always gonna be a challenge of trust, I think. However, he won't be the first and he won't be the last and I'm not sure you can punish someone for something they have done in their private life."
In his message to the bank's employees, Horta-Osorio added that he will "continue to strive" to meet the high standards he has set for himself and for his staff. "More broadly I have been a strong advocate of expecting the highest professional standards from everyone at the bank, and that includes me," he said. "I will continue to strive to meet those standards.
"Having the highest professional standards raises the bar against which we are judged and as I have always said we must recognise that mistakes will be made. I don't expect anyone to get everything right all the time. The important point being how we learn from those mistakes and the decisions and actions we take afterward [sic]."
The FTSE 100 giant's CEO also moved to reassure investors over his future at the lender, which remains 9% owned by the taxpayers following a bailout during the financial crisis. "Please be assured that I am as committed as ever to leading the group forward to deliver our strategy and to meet our future ambitions," he said.