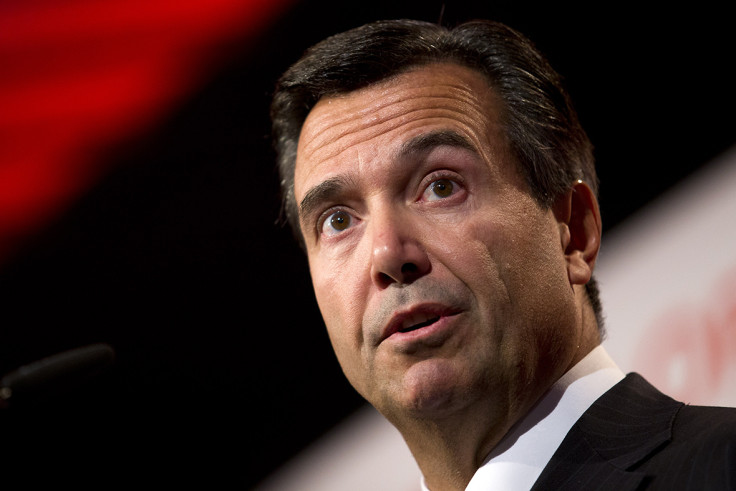 He is Portuguese, he has at times been described as "The Special One" and he is in charge of one of England's most famous organisations. However, that is where the similarities between Lloyds chief executive Antonio Horta-Osorio and Manchester United manager Jose Mourinho end.
On Wednesday (24 August), Horta-Osorio admitted he regrets any "damage done to the group's reputation" caused by allegations over his private life, after he was snapped in Singapore with Dr Wendy Piatt, a former aide to Tony Blair, during a business trip in June.
In a message sent to the bank's 75,000 employees, he acknowledged his mistakes while insisting that staff and himself had to maintain the highest professional standards.
"My personal life is obviously a private matter as it is for anyone else," he wrote in a message seen by IBTimes UK.
"But I deeply regret being the cause of so much adverse publicity and the damage that has been done to the group's reputation. It has detracted from the great work which you do for our customers on a daily basis and from the major accomplishments of the past five years."
The pictures, which emerged earlier this month, were a blow for the 52-year-old, who three years ago implemented a code of conduct that urged Lloyds employees to do things that they would only "be happy to tell colleagues, family and friends about".
However, while the allegations have drawn unwanted attention, the chances of Horta-Osorio being canned from the role he has held since 2011 are slim, according to City insiders .
"What Antonio Horta-Osorio does in his private life is of not any concerns to anyone apart from his family," Panmure analyst and City veteran David Buik told IBTimes UK.
Horta-Osorio's behaviour has been subject to scrutiny since the pictures emerged, after he was alleged to have spent nearly £4,000 ($5,200) during his stay with Piatt at the Mandarin Oriental Hotel in Singapore, where the bank has recently moved its headquarters for Asian operations.
However, a close ally of the Lloyds CEO said an inquiry into his expenses claims had found "beyond any doubt" that there had been no impropriety, as he had paid for his personal expenses, which included a £300 bill for spa treatments, with his credit card.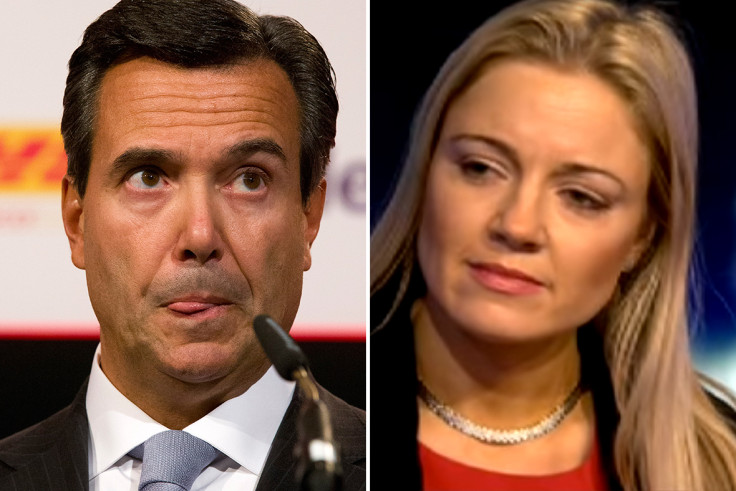 The delicate nature of the matter was made even more sensitive as it came at a time when the London-listed bank, which is still partly owned by the taxpayers, is preparing to cull 3,000 jobs and close 200 branches.
Furthermore, Horta-Osorio had previously irked shareholders in 2014, when it was revealed he received a total compensation of £11.5m, while last year he was paid an £8.1m salary, a 6% increase compared to the 2% hike received by the bank's staff.
Buik added the scrutiny was inevitable given Horta-Osorio's high profile role, but highlighted there was a clear boundary between the personal and professional world. He conceded, however, that the saga was likely to cast one of the most prominent bankers in the world under a cloud.
"As far as I'm concerned when you're in a position of huge trust and when you're in the process of nursing a bank out of a bailout, one can expect to be constantly under the microscope," he said.
"He'll regret his indiscretion and there's always gonna be a challenge of trust, I think. However, he won't be the first and he won't be the last and I'm not sure you can punish someone for something they have done in their private life."
The former head of capital markets at Citibank, the current Lloyds chief, who also worked for Goldman Sachs and Grupo Santander, took extended leave because of a stress-related illness less than nine months after joining the lender.
During his spell in charge of the bank, Horta-Osorio has seen the government reduce its stake in the FTSE 100 lender from 43% to 9%, generating approximately £16bn.