Team GB medal favourite, swimmer Rebecca Adlington, qualified for the final of the women's 400m freestyle event by winning her Sunday heat. Adlington, a multiple gold medallist in 400m and 800m freestyle races (gold in both events at the 2008 Beijing Games), clocked 4:05.75 en route to topping her qualification group. The time is well outside her personal best of 4:00.79 but was comfortably ahead of the United States' Chloe Sutton, who finished the heat 1.32s back.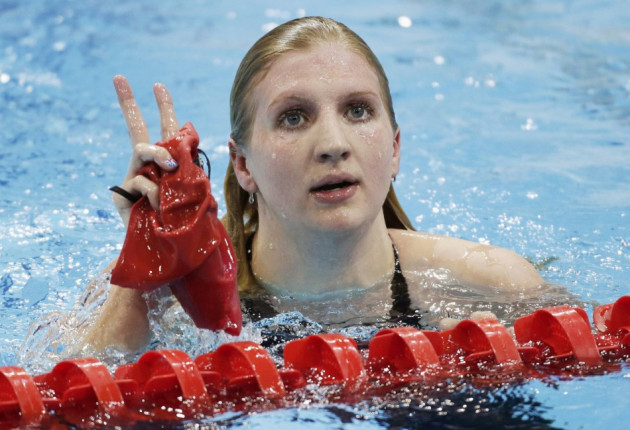 Adlington's heat time was the slowest among all qualifiers, which may be a cause for concern for Team GB fans. Frenchwoman Camille Muffat topped the times with 4:03.29.
The final is scheduled to take place at 8.18 pm BST, in the Aquatics Centre in the Olympic Park.
Ainslie Off to Good Start
Ben Ainslie, another Team GB medal hopeful, got off to a good start in the sailing event at the 2012 London Olympics. Ainslie finished second in the first of ten races in the men's Finn category at Weymouth and Portland.
Ainslie, a three-time Olympic gold medallist (2000 Sydney Games for Laser class and 2004 and 2008 Athens and Beijing Games for the Finn class), finished race one in second place, 0.17s behind winner Jonas Hogh-Christensen of Denmark. Croatia's Ivan Gaspic Kljakovic finished third, a further 0.08s behind.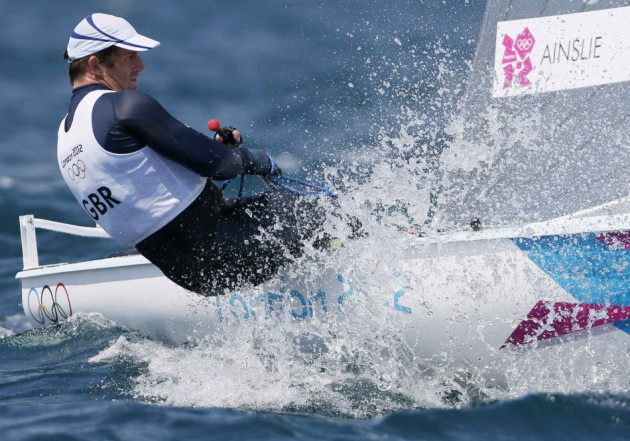 The Finn event at the Olympics, like all sailing events except the women's Elliot 6m, are fleet races, meaning each category will have a series of races, with points being scored equal to the positions placed. Race winners are awarded one point; a second place finish gets two points, a third three and so on. After 10 races, points earned from the worst races are discarded and the rest added up. The top ten finishers (the ten sailors/crews with the lowest point totals) advance to the medal race, which is a single race event and points earned are doubled. In a medal event, therefore, first place is worth two points, second four, etc.
Ainslie now has two points after the first race, while Christensen leads with a single point. The ten races in the series will stretch to 3 August. A second race is scheduled to take place on Sunday at 1.40pm BST.